There's a dance fever that currently has everyone in South Africa in a euphoric state. First it was the Slyza Tsostsi phenomena, which still has a lot of people posting videos own versions.
However, yesterday we posted a short video of actress and business woman Winnie Ntshaba flaunting her own moves and just when we thought we'd seen enough TV personalities dance for us, Rhythm City's "Kop"  (real name, Sethlabi Taunyane) decided to  join in on the fun.
For an old man "Kop" honestly isn't half bad when it comes to flexing out his dance shoes. According to his fellow cast member Tebogo Khalo, "Kop" insisted that she take this video of him dancing and mumbling something that sounds like KO's CaraCara.
Click on the picture to see "Kop" dance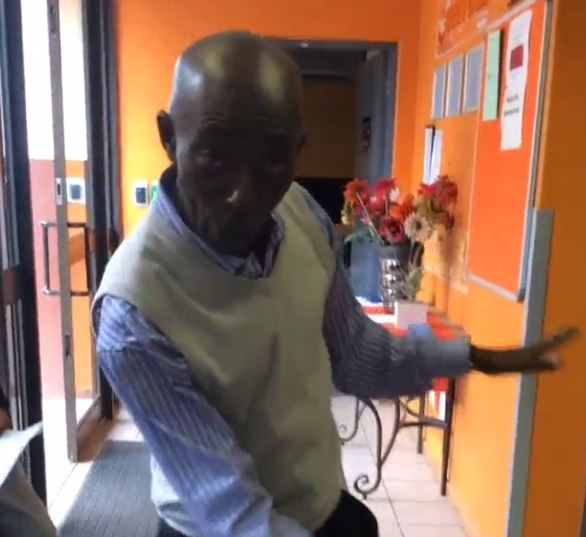 Not bad, now K.O just needs to teach "Kop" the full lyrics to the song.