In our local fashion news, ZAlebs rubbed shoulders with the best in the fashion industry this past weekend in Cape Town, thanks to Belvedere Vodka. ZAlebs reporter Clayton Morar gave us the scoop on what went down.
Fashion Week kicked off in full swing last week with a stellar VIP party, thanks to Belvedere Vodka in Cape Town. ZAlebs reporter Clayton Morar was invited to hob-knob with some of SA's favourite A-Listers.
Luxury and fashion have always been associated with Belvedere Vodka's trademark events, so South Africa's fashion elite, celebrities and notable industry luminaries descended to Cape Town to attend the Mother City's fashion week.
Belvedere Vodka and Cape Town Fashion Council hosted an exclusive opening night celebration party on Thursday night at one of the city's hottest venues, The Orphanage Cocktail Emporium. 
And there were plenty of celebrities in attendance – the best party I've seen in ages! South Africa's fashionistas David Tlale, Malcolm Kluk, Christiaan Gabriel du Toit, (who were dressed to the nines and seemed to enjoy Fashion Week) and socialites Jen Su (who dazzled in a lovely mini and boots creation) and Liezel van der Westhuizen were all there. I also mingled with actress Natalie Becker, Radio 2000FM DJ Kia Johnson (who looked stylish in a green off the shoulder lengthy dress), Top Billing's Jonathan Boynton-Lee, Bravo! TV presenter Tracey Lange (dressed to perfection by Mari and Me), as well as Expresso's Leigh-Anne Williams and Katlego Maboe – who were out mingling and sipping away on two custom created Belvedere Vodka cocktails, Belvedere Stiletto Fizz and Belvedere Parcha Mule. 
These welcome drink cocktails got everybody in the perfect party mood, inside the quaint venue – which could have required a smaller guest list. While the venue itself was appropriate for the event, it became over crowded at some point and way to claustrophobic for everyone inside. I'd say that is a sign of a good party at least.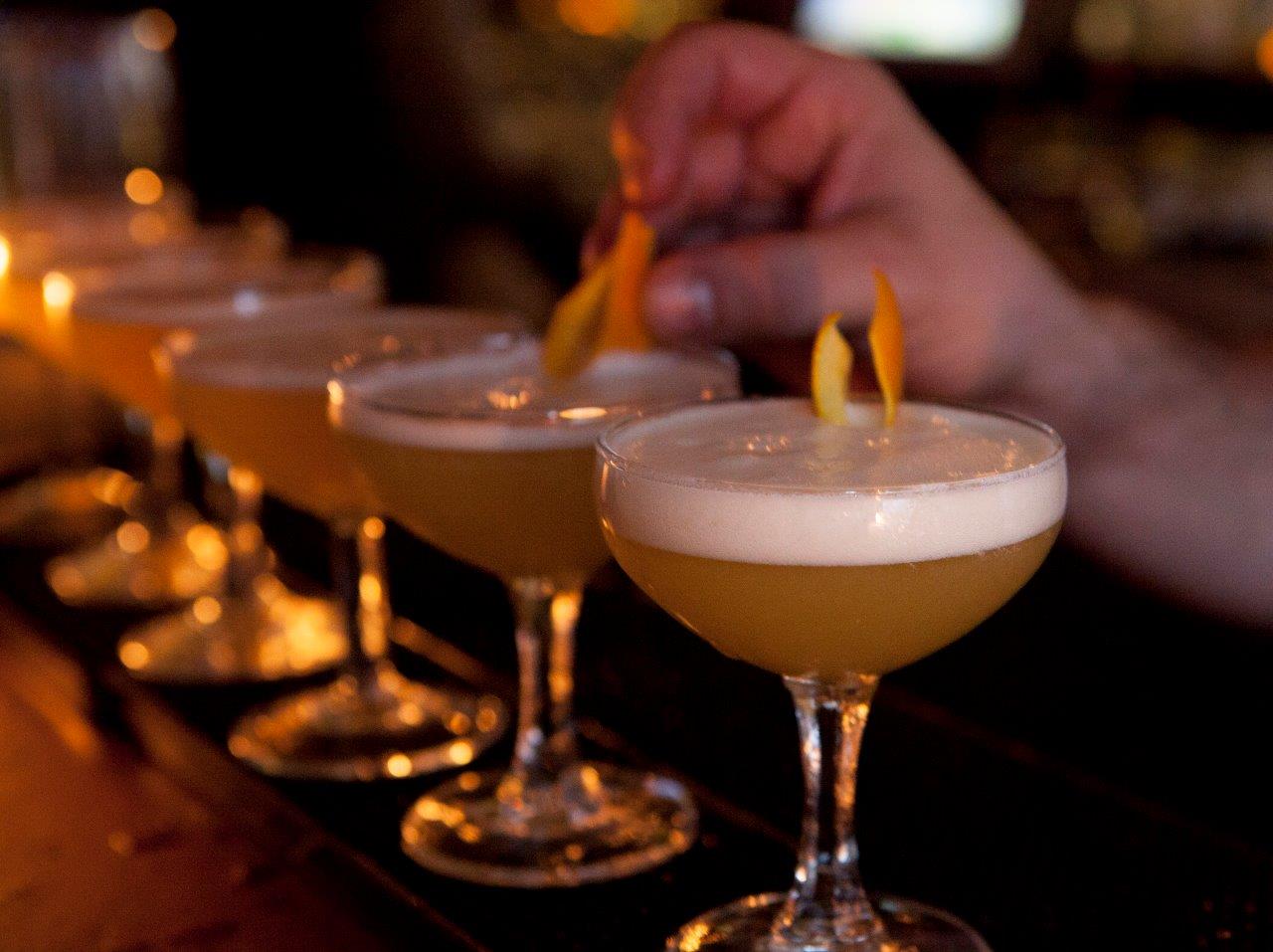 VIP guests snacked on gourmet snacks, including confit duck crocket on orange gastric with citrus marmalade and micro greens as well as salmon roses on cucumber discs finished with dill chevin and citrus pearls, which were paired with the exclusive Belvedere cocktails.
One thing's for sure: The celebs know how to party and did so until the early hours of the morning, thanks to Belvedere Vodka. This was a sign that Fashion Week was clearly an appropriate way to kick start Women's Day.
Article by: Clayton Morar