For the latest entry in the ZAlebs Diary, we have Zole Moloi telling us more about what went down at Delicious Food Festival. With acts such as Lira, Mi Casa and Jamiroquai performing it was sure to be an excellent festival.
The DSTV Delicious Food Festival- featuring internationally acclaimed band, Jamiroquai- finally came to town and it filled all of our appetites with awesome entertainment cooked to perfection. Held in Kyalami's Blue Hills Equestrian Estate, the festival brought together food and music lovers for a fantastic fusion of great eateries and some of the best musical talents South Africa has to offer. Clearly there's a lot to cover, but let's begin with the food! Upon entry , we were greeted by a wide array of stalls, decked with delicacies that had my taste buds tingling. I wanted to sample everything!
Because of the heat, we first started with some delicious, freshly prepared smoothies to cool us down. We then excitedly made our way around, trying exotic roasted chicken kebabs, dipped in a mouth watering mushroom sauce followed by a fresh salad tossed in an orange dressing and bell peppers.
The food court was buzzing with seemingly famished festival goers - some of the queues were ridiculous- so I quickly made my way out of there. I will admit that I was a little disappointed that I could not get a taste of all that was on display. But that disappointment was short-lived as one of my favourite local Hip Hop artists, Khuli Chana, had just hit the stage. I knew I had to see him perform.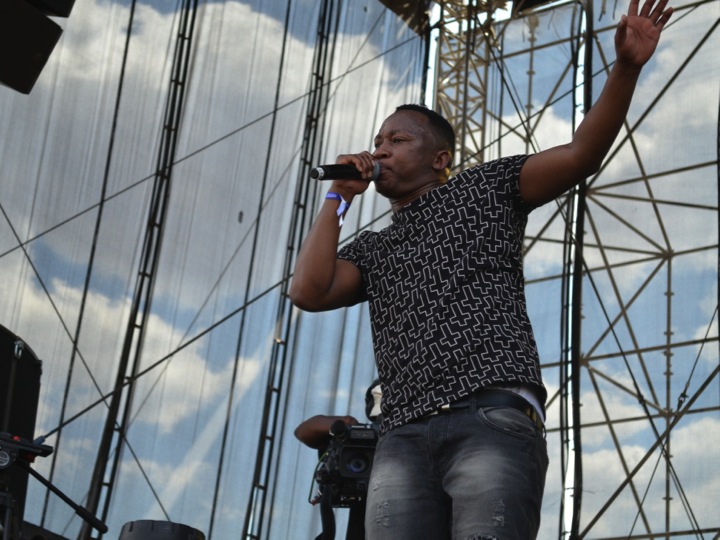 Even though the crowd around the main stage was small, Khuli and fellow  Morafe group member, Kay Gizm, put on a savoury set – going back and forth, engaging fans with yesteryear hits like "Konka", "Tswa Daar" and the massive "Mnatebawen" amongst others. After literally working up a sweat from all the singing and jumping around, we had to refresh ourselves with some delectable pure coconut juices and a handsome serving of falafel pitas. 
The more discerning food connoisseurs , could also experience fine cuisine from top UK celebrity chefs Aldo Zilli, Ed Baines and John Burton-Race. The trio prepared dishes like Carpaccio of Bushveld Pride springbok loin, Paccheri allo scoglio and Taglierino di antipasti misti. Confused yet? I consider myself quite the palate adventurer but I had to draw the line. I can't eat something I can't pronounce, no matter how exotic it sounds. Besides, Prime Circle was up next! Sorry fancy chefs, I'll stick to my boerewors roll for now thank you.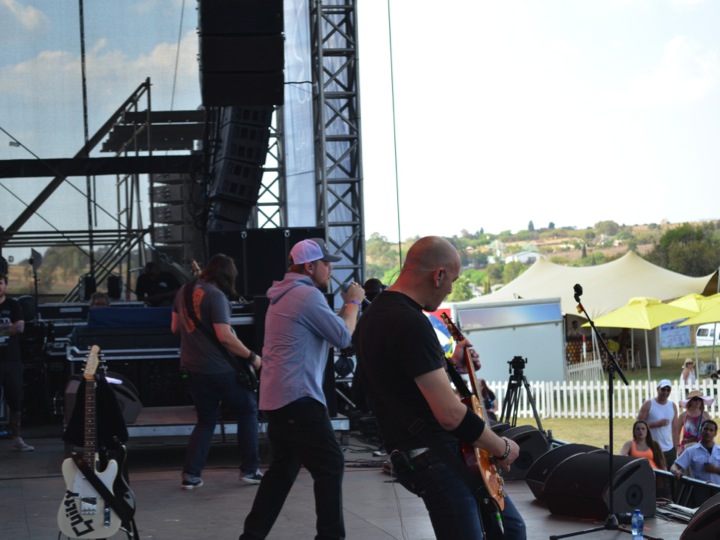 What more can one say about Prime Circle that hasn't been already expressed to describe this rock powerhouse? From strong stage presence, undeniable song quality and a massive following, these guys are definitely legends in the making. They thrilled the crowd
With wonderful songs like "She Always gets what she wants", "Hello", "Time Kills Us All" and my personal favourite "Breathing". They were followed by the incomparable Ms Lira,who had the ladies eating out of her hands with her luscious classic anthems "Ixesha", "Ngyazifela" "Feel Good" and her own rendition of the Michael Jackson classic "You Rock My World". Lira then gave a birthday shout out to her father, who was in the crowd. It was the first time she had an opportunity to do so in the 12 years she has been a singer, she declared.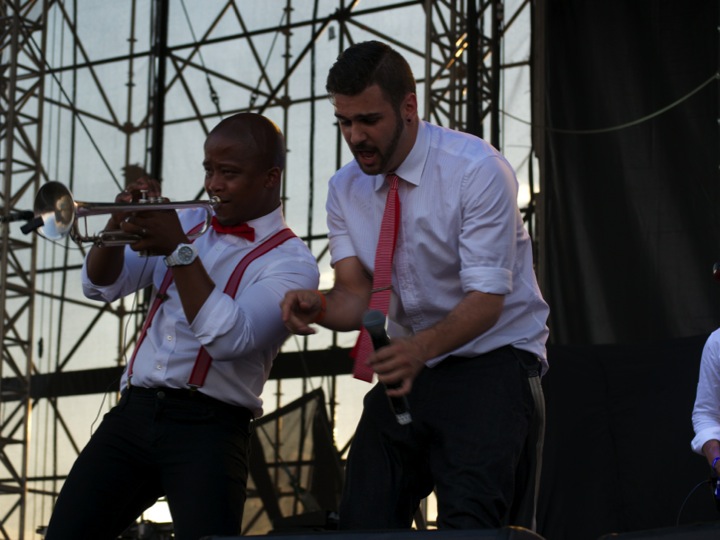 Mi Casa was next to hit the stage and they delivered, as always, a performance bursting with flavour and zest! Dr. Duda, J.Something and Mo-T know how to marinate, deep fry, then serve the audience succulent mixture of jazzy house flavours. Watching this band live is nothing short of a Marvel. By this point, however,  I'm dripping with sweat from the blistering heat and the amount of fun I'm having. I had to refresh at the very hospitable Castle Milk Stout marquee, which had an exquisite lounge area, a bar and a private Lunch and dinner setting. This was a very welcome interval.
Hitting the stage next was Danny K. I only have one word to describe him- "Eish!"  I don't know about Danny. He tried to charm the audience with radio friendly sing along tunes like, "Brown Eyes," "I Get up Again" and a weird rendition of Kanye West's "Heartless". Don't get me wrong, Danny K can sing but there's just something missing for me. Whether it's the lacklustre performance, his stiff dance moves ( especially after witnessing J.Something) or just an overall lack of 'Swag,' I can't quite put my finger on it. His recent Robin Thicke  inspired sound definitely doesn't add any credibility to an artist that has been around for a decade in my books. But hey-the brother's gotta eat right?!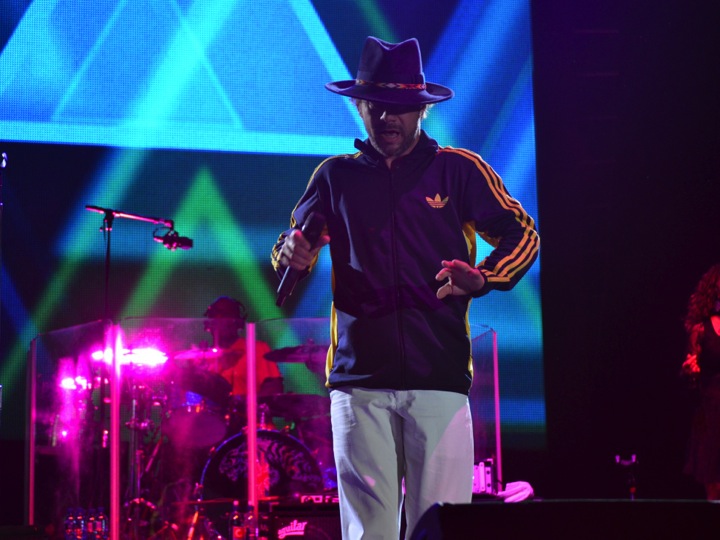 As the sun slowly started to set, I couldn't wait, for the Headline act – Jamiroquai to hit the stage. And with an overpowering  Roar from the crowd, the band entered with lead singer, JK, following close behind. Without wasting anytime he began belting out the band's classic hit, "Alright". Dressed in one of his  signature hats along with an Adidas tracksuit jacket, JK was definitely up to the task of giving the audience their money's worth as he moved from one end of the stage to the other. The crowd was mesmerized with popular like "You Give Me Something", "Virtual Insanity", "Love Foolosophy" amongst others. Looking passed the tinge of grey hairs, one almost gets the impression that this band will continue to feed audiences across the globe with delicious funk for a long time. They are most welcome in South Africa again and again and again!
Were you at Delicious Festival? Let us know how you enjoyed it in our comments section below!
Click here to view gallery