Last Friday ZAlebs attended the Heineken's Voyage lunch event in light of bidding an adventurous farewell to the four Heineken Dropped contestants who were 'Dropped' on Saturday at four secret locations overseas.
We arrived at the elegant Orient Restaurant in Melrose Arch and were seated at an intimate round table filled with the coldest crisp Heineken bottles and some sushi to open up our appetite for some delicious Thai dishes to be served later on.  We hadn't met the three men one woman Heineken 'Dropped' contestants  prior to this lunch. The contestants sat quietly, either amongst themselves, or between some of the other guests. As you know, Heineken is all about opening its consumers' world and that's exactly what the Heineken Dropped SA campaign did, just that by introducing these contestants to the culture of travelling.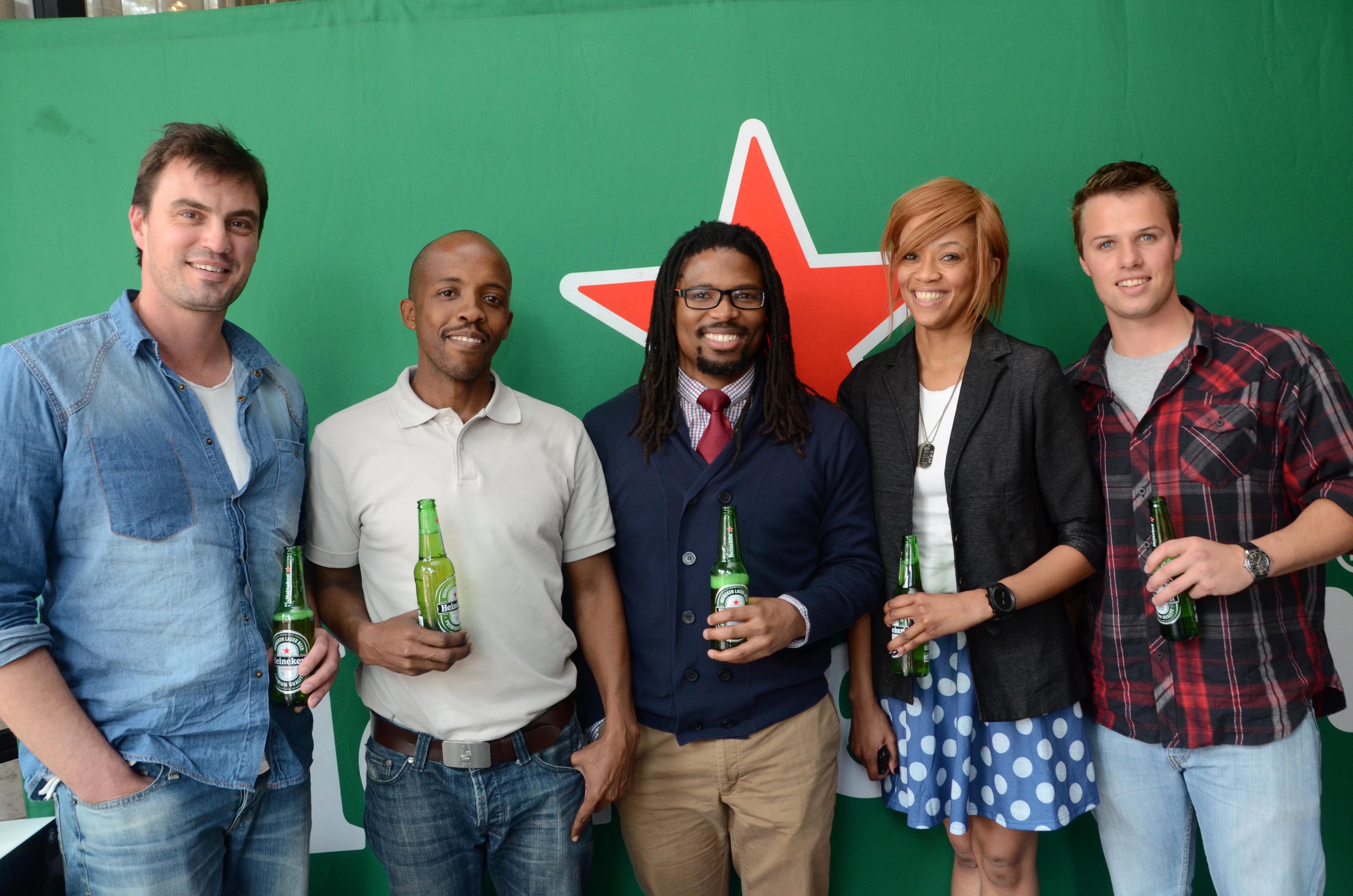 This campaign isn't just about going overseas; it's about the adventure and most importantly knowing who you are when placed in an environment where no one speaks a word of English.  The contestants are set to truly experience the country's culture from the food to the traditions, however Heineken is going to place a spin on things as the traveller are set to compete against each other not only to take the title as the Ultimate Legendary Traveller but also to see if they can use their wit, charm and resourcefulness to get themselves around a foreign country.
It was time to have a little chit-chat with the contestants who are: Cape Tonian and wanna-be judge to the Miss Bikini World contest Kyle Tate, soccer fanatic Tshepo Mashigo, closet foodie Simon Good and the rose amongst the thorns and quite the charming lady Baby Mashokwe.
ZAlebs spent a considerable amount of time chatting to Simon Good and Baby Mashokwe over a glass of wine; both contestants expressed a great sense of disbelief that they made it this far.
"Right now it hasn't really sunk in, I think when I've reached my secret destination everything will simmer in, but right now I'm chilled." said Baby, who had the entire guests busting into laughter after she shared a joke about some random guy who told her that she had a pretty face and randomly asking if her face was hers. (Yes we'll let that simmer in as you read this).  Baby would've liked to be dropped 'somewhere beachy and warm' but to her obvious surprise she was dropped in Paris. 
Simon Good, who was born and bred in George, also expressed a bit of disbelief and a hint of nervousness after making it this far in the competition.  Good opened up a bit about his dream of wanting to score a goal for Arsenal at the Champions League one day.   The confessions of the dream lead him to being exposed to witty and hilarious Arsenal jokes from the rest of the contestants, all out of love though.  Simon wished to be dropped somewhere in South America. He informed us that he had travelled extensively, but despite these travels he'd never set foot in South America.  Unfortunately or fortunately his wish wasn't fulfilled as Simon was dropped in London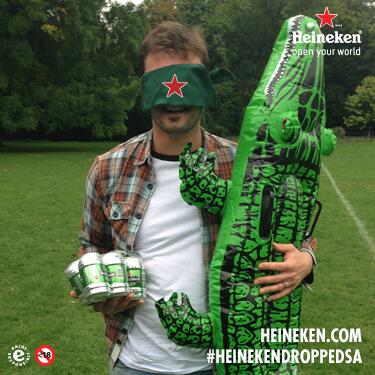 During lunch we also met a man with great confidence and humour, fuzzy-haired graphic designer Clint Jacobs who was a Heineken Global Voyage contestant.  We asked Clint what advice he would give the Heineken Dropped contestants on this new journey they've embarked on and his advice was short and simple "These guys just need to be themselves and be open because people like someone who is open and real to others and themselves but if they're introverted and boring they mustn't be themselves" he joked.
The winner will not only take the title of the Ultimate Legendary Traveller, but they'll win a travel experience to the value of R40 000
Heineken Dropped SA will be live from Sunday 22 September to Thursday 26 September so keep visiting heineken.com, follow them on twitter @Heineken_SA and keep an eye out for the #HeinekenDroppedSA hashtag.