Cassper Nyovest
is so dope he is known as the Kanye West of South Africa.
The
multi-platinum selling artist
started rapping at the age of 12 and dropped out of high school when he was 16 to pursue his dreams.
His parents might have bee sceptical at first, but Cassper, who also calls himself Mufasa, proved he had what it took.
Cassper has won countless awards in the past decade, including 'Most Gifted Male' at the 2014 Channel O Awards and 'Best Live Audio Visual Recording' at the 2016 South African Music Awards (SAFTAs) for his 'Fill Up Orlando Stadium' concert.
He has also won several awards at the SA Hip Hop Awards.
Cassper has been praised for using his platform to highlight serious issues in South Africa.
He joined stars such as
Tiwa Savage, Burna Boy and BasketMouth
in condemning the 2019 xenophobic attacks in South Africa.
Cassper Nyovest age / How old is Cassper Nyovest?

Cassper Nyovest was born on December 16, 1990. He will turn 29 in 2019. Cassper usually hosts his annual 'Fresh Prince Of Maftown' show in the same month of his birthday. He held the show in his hometown in 2018.

"Maftown... I'm coming home celebrate my birthday but we've got a lot to celebrate!!! 10 Millions sales!!! The history we made at FNB Stadium!!!" he wrote on Twitter.
Cassper Nyovest biography
Cassper Nyovest grew up in North West's Mafikeng area. His real name is Refiloe Maele Phoolo. Cassper has two siblings - his sister Tsholofelo Phoolo and his late brother Khotso Phoolo.
Before making it big as a solo rapper, Cassper was in a group called 'Childhood Gangsta'. He started the group when he was just 13 years old. He was also a member of 'Slow Motion'.
Cassper Nyovest got his first big break when popular rapper, Hip Hop Pantsula (HHP), featured him on his song, 'Wamo Tseba Mtho'. He became a household name in 2013 when he dropped his single, 'Gusheshe
'
. The track featured another famous rapper, Okmalumkoolkat.
Cassper, who was previously signed with 'Impact Sounds', started his own label in 2014. He released his second single, 'Doc Shebeleza', that same year. The song pays tribute to music legend, Doc Shebeleza. Cassper dropped his debut solo album, 'Tsholofelo', in July 2014.
The album was a major success. He has since released three more albums, 'Refiloe' (2015), 'Thutho' (2017) and 'Sweet and Short' (2018).
Some of his biggest hits include
'
Move For Me, Mama I Made It, Malome' and 'Ghetto'. Cassper also released a diss track called 'Dust 2 Dust', which was aimed at his arch-rival AKA.
Cassper and AKA have had beef for years
and tried calling a truce at one point. That was short-lived!
In 2015, Cassper Nyovest became the first local musician to fill up the Ticketpro Dome in Johannesburg without the help of an international act. The stadium has a seating capacity of 20 000. His Fill Up The Dome concert inspired successful shows at Orlando Stadium, FNB Stadium and Moses Mabhida Stadium. Cassper has more "fill up" concerts planned.
Cassper Nyovest father
Papa Penny (also known as Penny Penny)
caused controversy in 2016 when he allegedly claimed he was Cassper Nyovest's father. The 'Clash of the Choirs'
choirmaster reportedly told a magazine that the rapper often calls him. "He knows I'm his father," he allegedly said. According to rumours, Papa Penny slept with Cassper's mother at a hotel. Cassper called the comments "disrespectful" and took legal action against Papa Penny.
"They involved my parents, and they are not part of all of this, they are not famous. So it made me angry and it was taken to court. Penny and the magazine had to apologise because it was defamation of character. We had to sue. It was really serious. The media can say anything about me because I've grown a thick skin but not my parents," he told Anele Mdodo on 'Real Talk'.
Papa Penny would later go on to deny he made the claim. Cassper has shared pictures of his real parents, Muzuki and Letsebela Phoolo, on Instagram.
Cassper Nyovest Tito Mboweni

Cassper Nyovest's hit single, Tito Mboweni, made international news in 2018. The song, which was released in 2017, is named after South African politician Tito Mboweni. Tito was named the country's finance minister in October 2018, making the track an even bigger hit. CNN picked up news of Tito's appointment and noted that the new minister had a song named after him.

Cassper got a mention in the news clip and footage from his 'Tito Mboweni' video was played on-air.
Cassper Nyovest associated acts
Cassper Nyovest has worked with many local and international musicians, who have featured on his songs and SA tours. Some of his associated acts include Riky Rick,
Nadia Nakai
, Anatii and Gemini Major.
Cassper's famous global collaborations include Talib Kweli on 'F**k The Money', The Game on
'
Cooking in the Kitchen' and Goapele on 'Destiny'.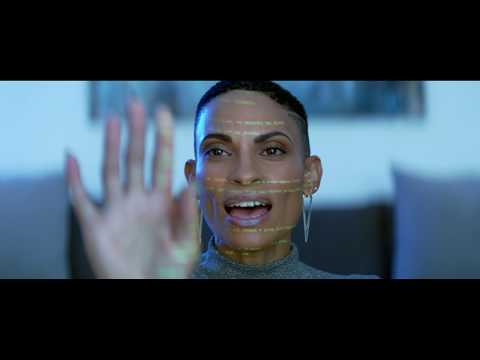 Cassper Nyovest dancing
Cassper Nyovest is known for his killer dance moves. The rapper is often spotted dancing onstage and at various clubs. He once again showed off his dance skills while dancing outside his house in May 2019.
"When you realize that today is Friday. Oreng Mood'e?" captioned a video on Twitter.
Cassper Nyovest girlfriend
Cassper Nyovest's most famous girlfriend to date is
Boity Thulo
. The couple met in their teens and rekindled their romance in their early twenties. They officially split in December 2015.
Cassper Nyovest has also been linked to actress Amanda du-Pont. They shared a kiss on stage during the 2014 Channel O Awards.
The rumoured lovers had a public falling out after the rapper changed the lyrics of his song, 'Phumakim', to "Even Amanda du Pont wasn't tailored for me".
The original lyrics were: "She ain't no Amanda Du Pont, she ain't tailored for me, 'cause I only f**k with women that's as famous as me."
Cassper said in an interview that he didn't mean any harm when he changed the lyrics. "I wasn't trying to hurt her. I was just expressing myself at the time and don't want to elaborate further on that," he told eNCA in an interview.
Cassper is also rumoured to have dated Lizelle Tabane and Tanzanian star Vanessa Mdee.
In 2018, Cassper Nyovest reportedly started dating model and socialite Thobeka Majozi. The couple kept their romance a secret but have dropped hints on social media. Cassper and Thobeka were recently spotted on vacation. While they did not share any pictures together, they were clearly on the trip together.
Cassper Nyovest cars
Cassper Nyovest's car collection
includes several Bentleys, a BMW, Rolls Royce and a Mercedez Benz microbus. In 2018, he showed off his R3 million Bentley Continental GT.
Cassper almost lost his luxury vehicles in 2017. He claimed in an interview with Metro FM that he was so broke that he almost sold his cars.
"I'm broke as hell. I almost sold my cars. I am flat broke. I have two employees that haven't been paid this month. This is the first time since (Fill Up) The Dome that I don't have money, I am in debt," he said.
Cassper has since recovered from his debt woes. He still drives his beloved Bentley.
Cassper Nyovest house

Cassper Nyovest's house cost him a cool R10-million. He bought the luxury home in 2017. The mansion has a home studio, cigar lounge and four garages.

Cassper has shared several pictures of his house on social media.
Cassper Nyovest net worth
Cassper Nyovest net worth is reportedly more than R11 million. Aside from being one of the best selling rappers in Africa, he also owns his own record label called 'Family Tree Records'. Cassper started the independent label in 2014. 'Family Tree' also has its own merchandise, which includes a R1 500 tracksuit.
Cassper also has signed endorsement deals with big companies such as 'Circo Vodka', 'Samsung' and 'MTN' worth millions. In 2017. Cassper released his own "funky red" phone with 'AG Mobile'.
Read more:
Nasty C Biography: House, Car, Family, Girlfriend, Age, Net Worth
Kwesta Biography: Age, Real Name, Daughter, Wedding, Cars, House

Mlindo The Vocalist Biography: Age, Songs, Girlfriend, Family, Rumours

Main image credit: Instagram/@casspernyovest