A lot of African celebrities have been making major moves in the past 10 years, setting the bar very high for everyone.  
For example, Nigerian artist Davido recently signed a million dollar deal with Sony, while Wizkid featured Drake on his song Ojuelegbo, which Alicia Keys loved.
Then there's Tanzanian superstar and multi-award winner Diamond Platinumz, who not only manages to get millions of views on YouTube, but is currently in the studio with some of America's most talented musicians.
Here are a couple of our favourite snaps from African stars with their overseas counterparts.
When Davido hung out with Future
Or when Trey Songz joined Davido on stage to experience the euphoria Davido gets when the crowd goes crazy over his songs.
Diamond Platnumz really lives this life
Then there's Diamond Platnumz, who is really putting in the hard work with the likes of Ne-Yo. 
Note: he's not just posting pictures of these American celebrities on Instagram, he's actually friendly with the stars!
Ok, some of the posts are for showing off, but hey...
Wizkid and his friends
Wizkid not only features international stars like Drake on his tracks, but he also has Grammy Award winners dancing to his songs too. Remember this video by Alicia Keys?
Oh, and he occasionally has Facetime conversations with his bro Chris Brown.
Oh, and who can forget when Ice Prince posted a pic with Jay-Z? 
Levels, papa!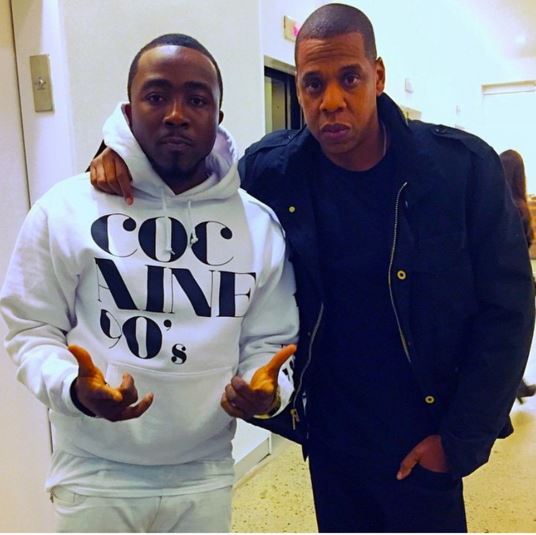 Image Credit: Instagram