Podcaster,
Mac G
has found himself at the very top of the trending charts on Twitter following his viral interview with
Gareth Cliff
. Taking nothing away from the insight of the interview, some tweeps have, however, slammed his interviewing skills and called him out for allegedly not doing his homework.
Read More:
Sello Maake Ka-Ncube Launches Podcast
@TboozeSA said that he did not take control of his interview with Gareth.
"Mac G didn't command this interview. Gareth Cliff managed to drag him where he wants him to go."
He tweeted.
Some tweeps agreed with his views but others said the fact that
Mac G
speaks less is what makes him a great podcaster.
"You don't fix what's not broken. Mac G's premiers have 5000 people tuning in live, that's crazy numbers. People are just touched because he didn't interrogate Gareth Cliff on his politics, why would he do that when he never really does it for anyone else?"
Responded @AmiJaneD.
A couple of weeks ago,
Mac G found himself on the wrong side of Twitter
after making an insensitive comment about Boity. While playing a game of smash, marry, or kill. One of the audience members asked Mac to choose between Thando,
Bonang
and Boity. Mac G said that he would marry Bonang, smash Thando and kill Boity "everyone has f***k Boity."
In January 2021 they lost a big sponsor in
Old Mutual
following a comment made about the LGBTQI community. They spew homophobia by using derogatory terms used such as shemale.
Shortly after, the financial giant issues a statement distancing themselves from the podcast and the comments made in that infamous episode.
"As a responsible business that respects the rights of everyone, we have decided to terminate the relationship with MacG, with immediate effect. We distance ourselves from the harmful commentary against the LGBTQ+ community and humanity at large,"
reads the statement.
"To say the least, Mac-Gg's commentary was both ignorant and insensitive, clearly showing that much education needs to happen, especially in a country where people continue to be ostracized, killed, abused, and raped for being who they are."
Check out Mac G's latest interview with Gareth Cliff on YouTube. It's nearing 100k YouTube views in less than 24 hours.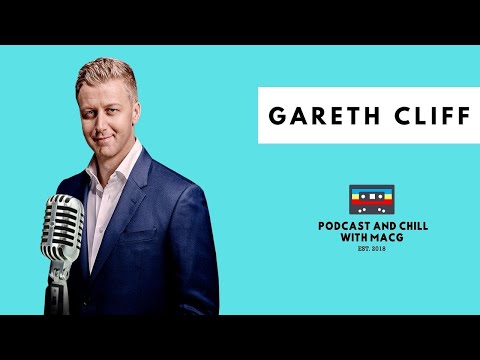 Read Next:
Mihlali Finds Something Shocking In Her Car
Main Picture Credit: Mac G Instagram Account