Eviction night caused quite a stir last night as the likes of Esther, Sabina and Lillian got shown the boot! From our side we're kind of disappointed that these three ladies left, they were actually quite entertaining, minus Esther's loud personality of course.
Africa must've really disliked these three ladies which really took us by surprise. Looking at Tayo's disruptive actions last week we thought he'd be the first name IK announced for eviction. His tearful apology to his housemates after the brawl he had with JJ must've swayed the viewer's votes against him. The alpha male of the house crying his eye-balls out makes for good TV we guess.
Five women have already left; will the men survive with so much testosterone in the house? We think not, in fact we're betting that a real physical fight will actually break out soon.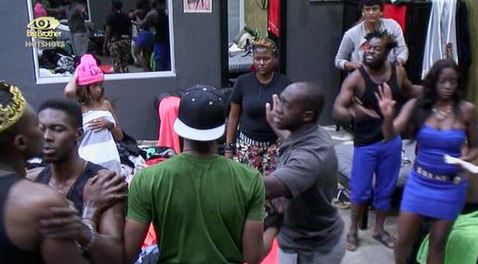 Farewell to Esther, Lillian and Sabina.  Watch out for our interview with the three ladies soon.