With the suspense looming over the top two Big Brother hotshot housemates  - Idris and Tayo one wondered who, between the two would walk away with the $300,000 (R3,410,409)
Idris looking all suave and Tayo in a more casual attire was an emotional wreck continuously wiping his tears whilst Idris stood there waiting for whatever was going to come. You could tell that Tayo was extremely nervous swaying back and forth and slightly glancing at the envelope held by Big Brother Hotshot host IK whilst tears still ran down his face.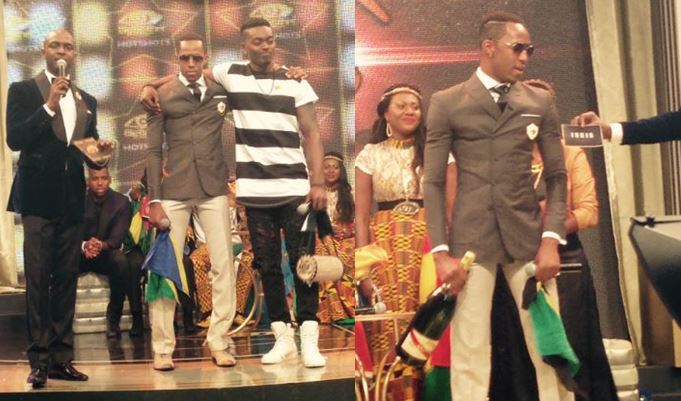 Tayo's nerves were placed at a complete halt when IK officially announced that "Mr Loverman" Idris was the winner of the grand prize money. Falling to his knees Idris was bombarded by fellow housemates and fellow Tanzanian countrymen. But what got us bursting out into laughter (Sorry we didn't mean to laugh) was how fellow Nigerian housemates - Lillian came wallowing and crying onto Tayo's shoulders before we knew it Esther from Uganda also stormed onto the stage crying on Tayo' s shoulders. Shame the loss really shook them to their core, however that howling on stage was just too dramatic.
Other housemates whom we had our eyes on the entire night was housemate couple, Luis and Mira who stuck on each other like glue the entire night. Every time we turned Luis had his waist around Mira, not letting go but with a girl as pretty as Mira we don't blame him. This is a picture of the two reunited after Luis got evicted, has a Big Brother relationship ever lasted outside of the house? We hope this one does, they make a cute couple.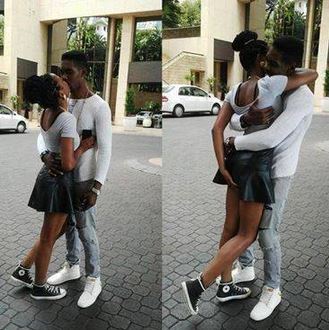 Congratulations to Idris and to Tayo you'll be ok Naija boy, after all you're a Big Brother "celebrity" now. WIpe those tears and enjoy the pain and pleasure that comes with being famous.
Meanwhile, Idris will be going home to Tanzania like...