Ever heard the saying "The only thing you can't resist is temptation?"  No words have been truer in the Big Brother house as housemate Kacey struggles with the temptation he's been dealt with. As a married Christian man, Kacey has found himself in the devils pit with Ellah, a woman he has cited an interest in.
The guilt of him actually succumbing to temptation weighs heavy on Kacey's heart. As it should! He's a married man after all and him acting on his lust for Ellah could potentially cause a great rift in his family.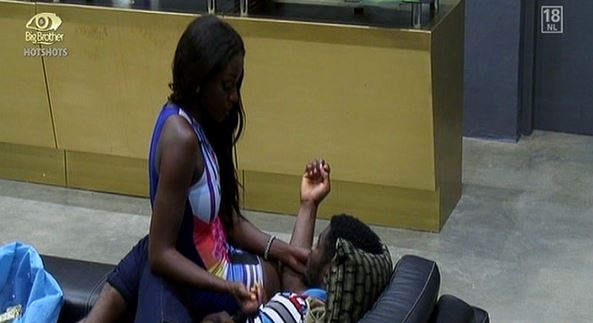 ​
Two days ago Kacey spent some time weeping outside the house draped in a black mink blanket whilst mumbling an incoherent prayer. Shame, at least Kacey has placed some thought in this situation whilst others in the house freely fool around with each other.
The house is really taking its toll on everyone; even Luis broke down, expressing how he feels like he doesn't belong in the house. Wallowed in his own self-pity, the housemates showed great concern for the Namibian-born technician. Maybe a part of him also misses Mira who gave him more than enough attention before she was eliminated.
Tjo, Big Brother your housemates this year are having a bit of a rough time, what are you doing to them?