There can be no better way to end the week than the manner in which we did on Sunday afternoon at the BMW Polo lounge. We immersed ourselves into the luxurious event that was the BMW Polo International show. From street fashion to sophisticated urban couture, our eyes were not only cleansed with the best of fashion but also with the best in the Joburg entertainment social circuit. When we were greeted with a glass of Grey Goose Vodka, we knew that this was going to be one fine day.
After being enthralled by the sexy BMW series (oh yes and the horses were interesting too) Our main aim was simple. To not only give you a first class view to one of Joburg's most anticipated local entertainment events but to also show you how your favourite South African celebrities enjoyed their Sunday yesterday.
But before we turned our "socialite" game on it was only right we switched into our celebrity prowl mode. Our first celebrity victim was Selimathunzi sweetheart and presenter Zizo Beda. Seriously, what's not to love about this girl? Sticking to the dress code, Zizo arrived wearing an elegant yet simple blue dress ending off the look with a silver waist-belt and some killer heels.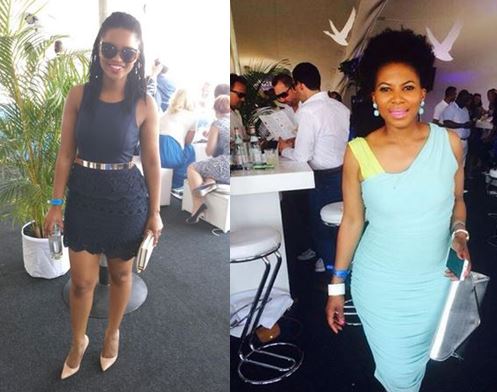 Then there was entertainment veteran, Penny Lebyane. Ladies the  dark, hiddin thief within us was seconds away from snatching that purse away from Ms Lebyane. She was definitely channelling her inner stylist.
Some people might only experience  WCW (Woman Crush Wednesday) once a week but we found a woman we'll be crushing on for the rest of the year. Ayanda Ncube, wife to X-factor SA presenter Andile Ncube cast her spell on us the moment she arrived. Dressed in a flowing–two piece dress, Ayanda clearly came to the Grey Goose marquee to turn heads and she succeeded. Andile you're one lucky man.
Apart from the celebrities, we've mentioned, we also bumped into some regular socialites we meet at every event; including a few who we can't really talk to because they look way too cool for us! 
Solly and Palse SA designer–Paledi Segapo – arrived in their elements rocking some rather interesting hood-high fashion garments. Paledi's jumpsuit outfit was definitely the look of the day.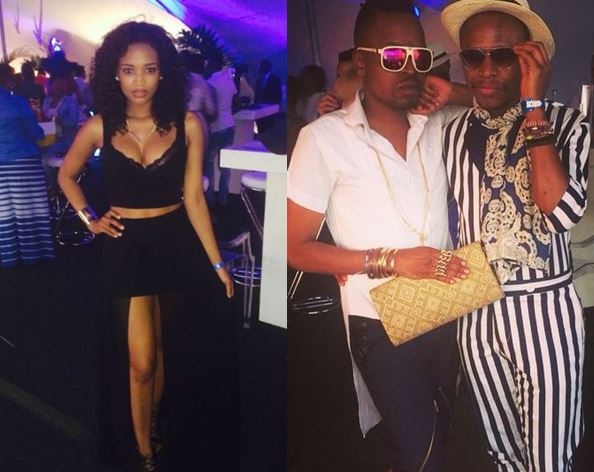 Towering over everyone and looking dapper as usual was AKA  alongside his buddy,  JR. By looks of the amount of pictures he was taking he was definitely having one hell of a time.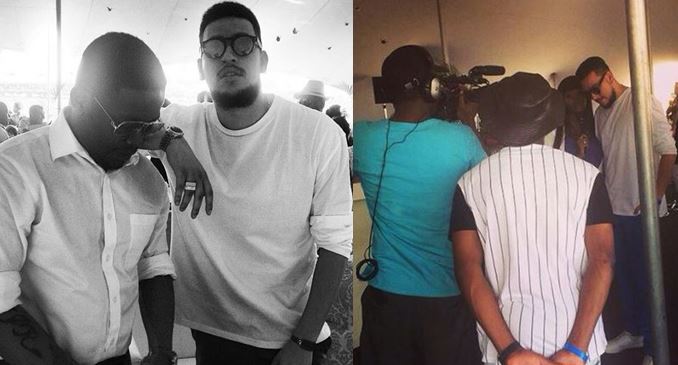 Khanyi Mbau also made an appearance with her "boo-thang" Tebogo who looked nothing like a ZCC member, since it was rumoured that him and his Kwela Thebza brothers have been inducted into the ZCC church..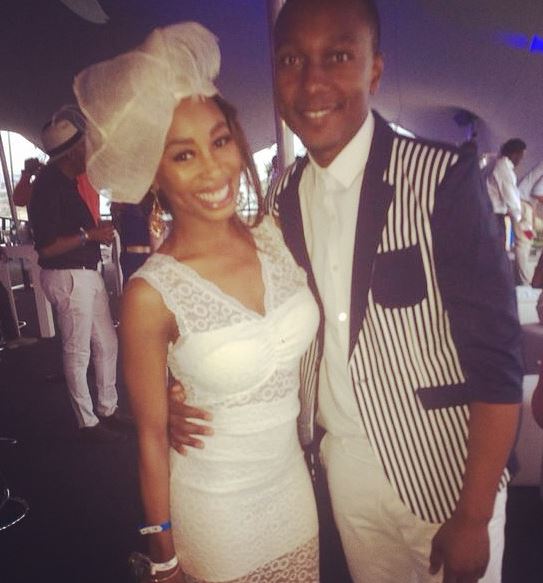 A top notch event attended by Joburg's finest. Thank you to Total exposure and Grey Goose for the awesome hospitality given to us. We can't wait to see what next year holds; better outfits and even more luxurious cars? We hope so.