ZAlebs attended the MTN Bushfire 2014 launch event in Rosebank last night where we were entertained, captivated, fed, spoiled and excited by the announcement of the official lineup! 
The Alliance Francaise in Rosebank (Or Zoo Lake) was the venue for the official launch of this year's MTN Bushfire Launch. Upon arrival, we were greeted with wine (Very French indeed!) and burgers while we got the chance to mingle and meet other guests.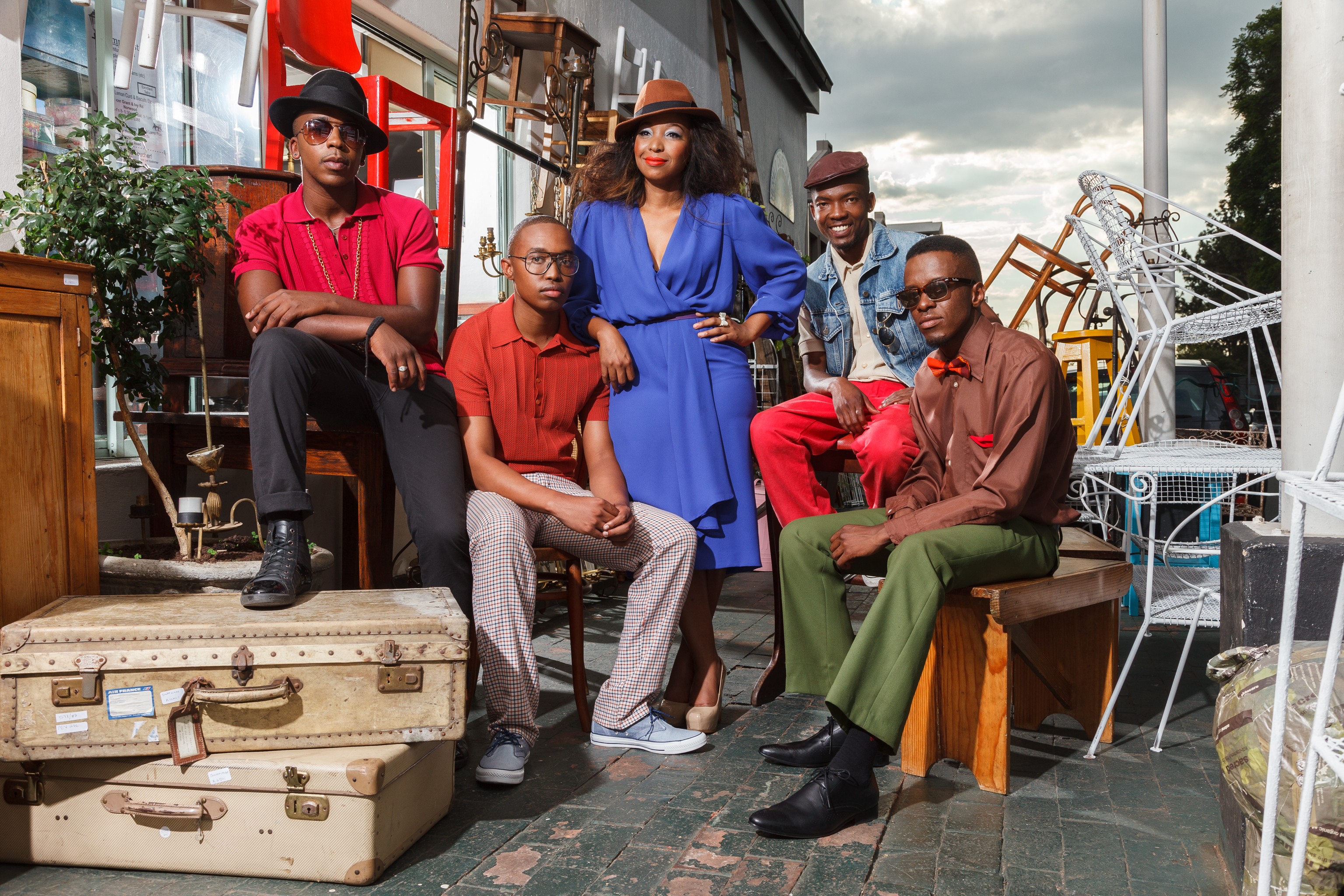 The first people we bumped into were the exciting musicians from Muzart and we spoke about their musical performances and possibly interviewing them on ZAlebs in the near future. Lead singer, Rorisang, would later treat us to an impromptu acapella performance of Muzart's hit jam Party After. We confessed to being fans and groupies; they took us in with open arms and showed us love. You can imagine our excitement when we discovered they would be a part of the lineup for this year's Bushfire festival; but we'll get to that in a moment. 
The night could have been dampened by the rain as well as the lack of electricity, but the wonderful thing about being surrounded by good people is that it matters very little what else you have with you! Aside from Muzart, we were enchanted with amazing poetry, some freestyle rapping, fire juggling, a man on stilts, and some top class hospitality from our good friends at Red Square PR. 
The time came for us to settle down and brace ourselves for the announcement we'd all been waiting for: This year's MTN Bushfire Festival lineup, and boy, was the wait worth it.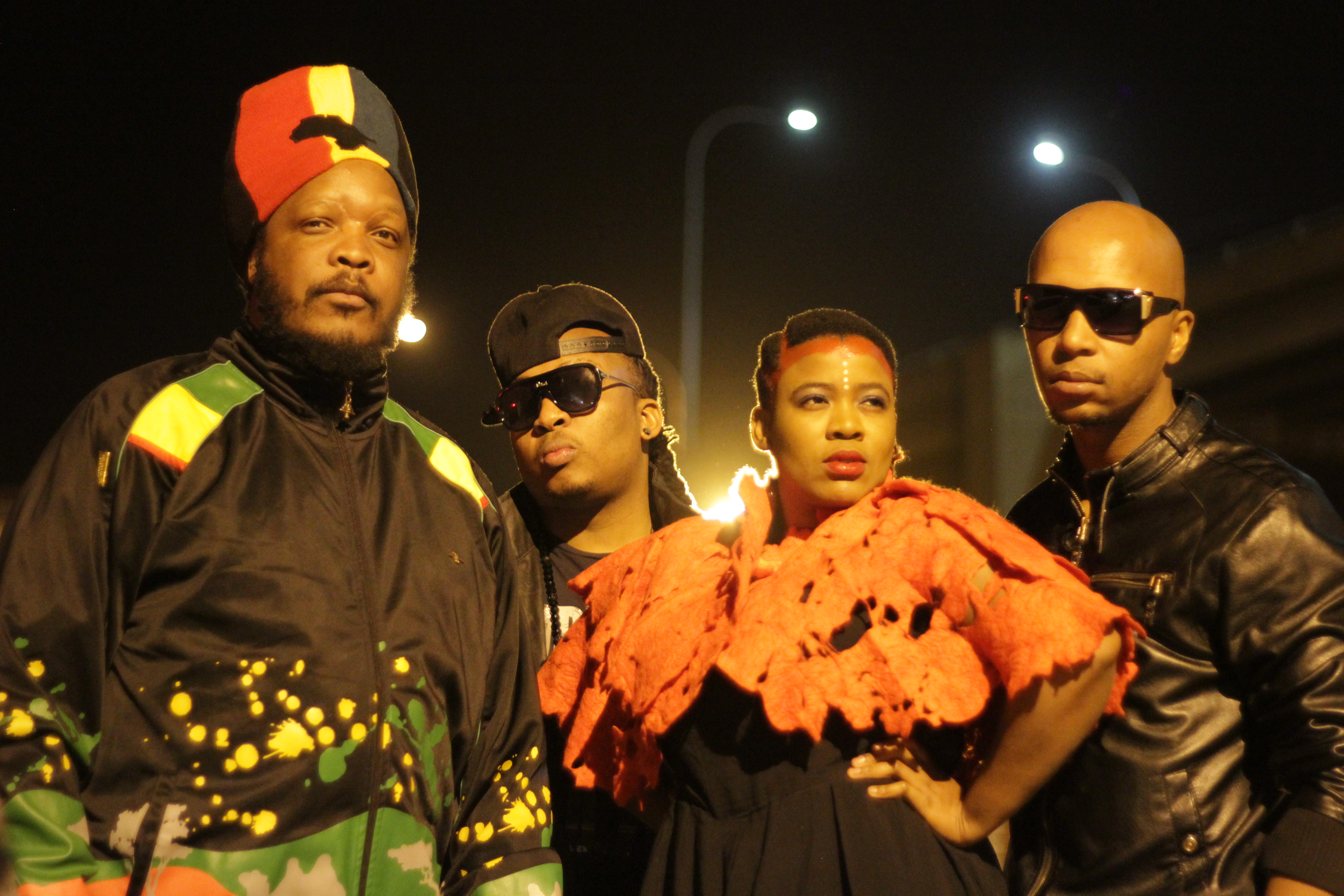 The big headline grabber will have to be Bongo Maffin. The recently reunited quartet will be gracing the stage in Swaziland this year and the excitement around their inclusion reached fever pitch at the Alliance Francaise. There was plenty of support for our local acts as we learned that the spectacular Muzart would be joining Bongo Maffin, as well as the likes of Uhuru, Dan Platansky and the legendary, Ladysmith Black Mambazo. 
It's a mouthwatering lineup, but it doesn't end there. Ethiopian inspired French band, Akale Wube will be sharing their sounds along with other European acts including Under Kontrol (France) the Imperial Tiger Orchestra (Switzerland) and Red Five Point Star from the Ukraine. 
The announcement added a gloss to what had already been an exciting evening. We left the venue feeling satisfied after an enjoyable evening, but excited, knowing that there was plenty more excitement, madness and wonderful music to come later this year at the MTN Bushfire Festival. 
MTN Bushfire 2014 will be taking place in Swaziland from the 30th of May to the 2nd of June. You can view the full lineup of all the acts below. 
MTN BUSHFIRE 2014 – INITIAL LINE CONFIRMED LINE UP
Qibho & Sands (Swaziland)
Sigauque Project (Mozambique)
Muzart (South Africa)
Red Five Point Star (Ukraine)
Under Kontrol (France)
Dan Patlansky (South Africa)
Akale Wube (France)
Bholoja (Swaziland)
Mokoomba (Zimbabwe)
La33 (Colombia)
Bongo Maffin (South Africa)
Uhuru (South Africa)
Derik Gripper (South Africa)
PelePele Cultural Group (Swaziland)
Floewe  (Swaziland)
Imperial Tiger Orchestra (Switzerland)
Ladysmith Black Mambazo (South Africa)