DJ Warras
is the latest Mzansi celeb to find himself on the firing line with Twitter users. The DJ has been at the top of the trends list following his controversial tweet about the child support grant adjustments. This follows after President Cyril Ramaphosa, made the announcement that the child support grant will increase by R300 in may and R500 for the next five months, in order to provide relief to the masses.
DJ Warras
did not agree with the adjustments, instead, he said people must not be paid to have kids that they cannot afford. His tweet ruffled the feathers of many and landed him in hot water with the Twitter detectives, who called for his abrupt cancellation.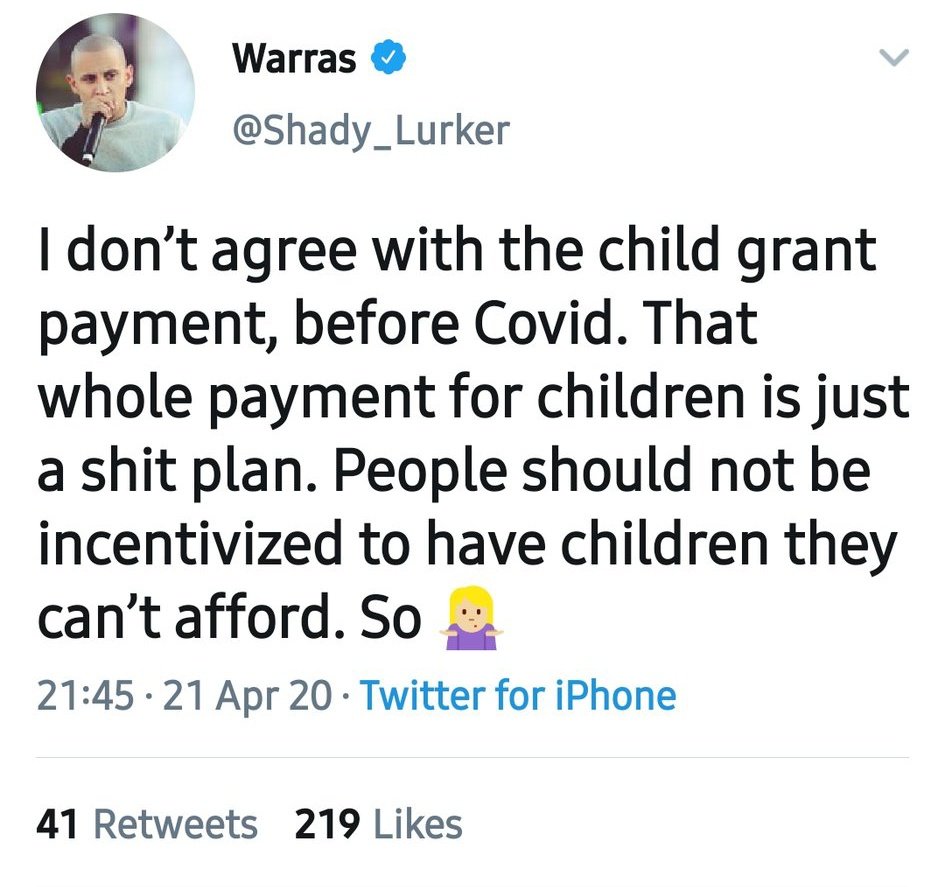 Tweeps have slammed him for his remarks and said, he is speaking from a point of privilege and he does not relate to the hunger that many are subjected to during this period.
Main image credit: Daily Sun
Read more:
Ayanda MVP Is Keeping It Moving During The Lockdown