41-year old actress Alyssa Milano has just made us feel broody as she shares her maternal experience on Instagram, with her one month year old daughter Elizabella.
Baby Bella is seen nestled in her mother's arm suckling on mommies breast after what seems to have been a long day of naps, playing more naps and eating.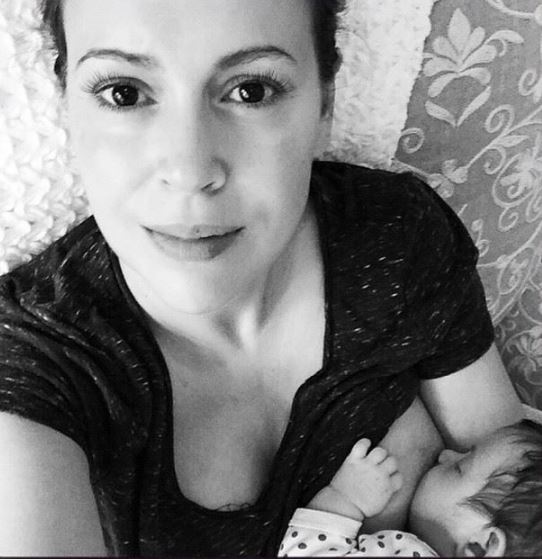 Alyssa's follower's swooned immediately as they shared their maternal experiences with the actress, expressing this image as the most natural and beautiful experience on earth. Whilst the least mature viewed this image as nudity, really? (yawn).