The past few months have not been the greatest for Bafana Bafana stars on and off the pitch. On the pitch, we need not say much; last week's humiliating 5-0 loss to Brazil showed us everything we need to know about that side of things. Off the pitch, and more specifically, on the roads, it hasn't been that much better. Itumeleng Khune was recently arrested for speeding, Rooi Mahamutsa was in an accident last week, and most recently, Andile Jali has been involved in a car accident. What was a little more concerning when the news broke was that his condition was not immediately disclosed. 
Thankfully, news is emerging that Andile Jali is in fact safe and recovering in Hospital. The footballer crashed near Kokstad as he was travelling back from KZN. While there has been no official confirmation of his condition from medical officials, there was some good news to be found on Twitter last night as Mike Makaab revealed that Jali was fine without too much in the way of injuries to worry about. 
Spoke to Andile Jali last night - he is perfectly fine - a few small bruises that's all, thank God.

— Mike Makaab (@MikeMakaab) March 9, 2014
We wish Andile Jali the speediest of recoveries and we would like to express our sincerest relief that he came out of the encounter safely. Check out the picture of the wreckage below; nerve wracking stuff!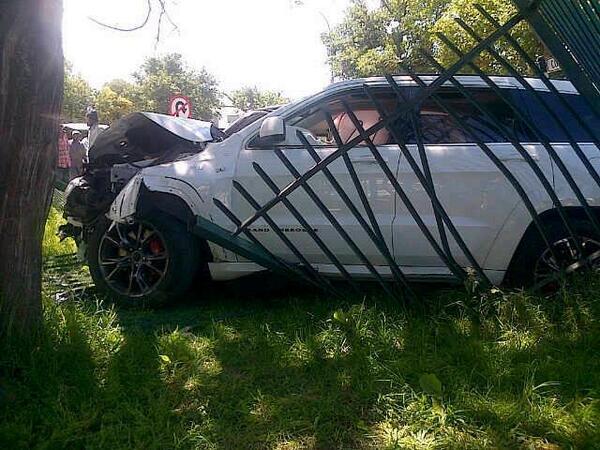 (Image Credit: Twitter)