So, on Monday, 29 June it was confirmed that musician and MC Ayanda Mpama will be the new presenter of Mzansi Magic's most successful Sunday show, Our Perfect Wedding (OPW).
The news comes after presenter and comedian Tumi Morake announced that she was officially hanging up her OPW jersey for greener pastures, because we all know there's nothing dandy about being a presenter of the show.
Granted, the show in its entirety is a successful concept, but it seems like being an OPW presenter is a career choice one should think twice about before signing on the dotted line - because… well... the presenter position is always short lived. Is this a curse or just pure luck for the next?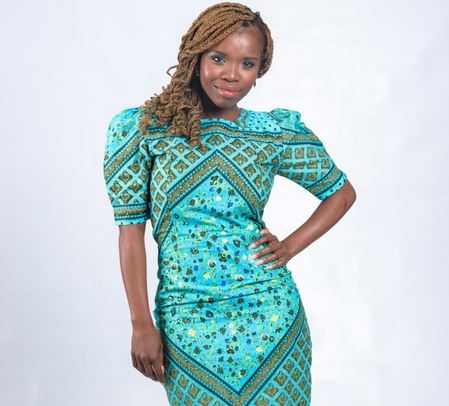 Almost every year the show has a new presenter, who unexpectedly leaves after shooting just one season. First there was Thuli Thabethe. Then, in 2013, Brenda Ngxoli - who is still considered as one of the most preferred presenters of the show, left OPW unexpectedly, sighting greener pastures.
She was then followed by Phumeza in 2014, who also survived for only one season after she found it challenging to keep up with the hectic OPW schedule that involved long hours and lots of travelling.
Let's also not forgot the crude social media comments about her presenting skills by viewers who were never satisfied with how she handled every episode, and, let's admit it, being constantly compared to Ngxoli can cause anyone to throw in the towel!
When Tumi Morake was announced as the new presenter for season four, we thought to ourselves: "Ok, not only is she an hilarious comedian who would bring much laughter to the show, but Tumi also seemed like a lady who could hold her own, no matter how vicious the social media trolls were". She did handle the trolls pretty well, but like Phumeza, Tumi was not for the hectic schedule and being away from her family for long periods of time.
Now the OPW presenter torch has been handed down to Ayanda Mpama. We congratulate her for managing to get this "sought-after" gig, but will she survive? Will she break the record and present the show for two seasons running? Will she be able to handle the much-opinionated views of the presenter-experts on the other side of the screen, as they scrutinise her every move, outfit, and hairstyle? 
We sure do hope so, because being an OPW presenter is sure not for the faint hearted.