Controversial self-proclaimed music executive
Nota Baloyi
was a guest on
Everything SA Music
(ESAM) hosted by Rea Gopane and The Blvck Steph. While a guest at the equally controversial podcast, Nhlamulo 'Nota' Baloyi made shocking claims about the
illuminati
and even name dropped somecelebs including
Cassper Nyovest
in witchcraft claims.
Read more:
Nota Baloyi Calls Black Women Security Risks
Nota dived right into the controversy when he alleged that Berita was taken by the secret society. "Witchcraft is real dawg, this is the Illuminati dawg, the Illuminati took my wife, and they think I'm gonna beg for her back whilst she has been illuminated, no dawg," he said.
He then claimed that she is not thinking straight, "I'm not under threat dawg. She is not looking at things in a normal way, she is looking at things, as my daddy can't protect me, my family cant protect me, I have been told to pretend, I'm not who I am, I need to be scared, she is really confused."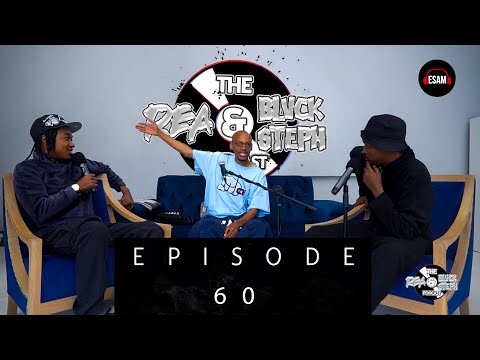 Celebrities like Cassper Nyovest have repeatedly denied any affiliations with the illuminati and said his success is a result of constant prayer and hard work. "Let me tell you something. Without prayer, God and his miracles, I didn't survive this year. I'm back home in Mahikeng, my cars are taken, my house is auctioned for Sars liabilities, Samro liquidated my company like they tried to, my album is trash and I am depressed. Thank you Jesus!
"That's why I wanna say this very very loud! Thank you Jesus! I saw you working in my life this year saving me scenario after scenario! You are holy! You are great! Kea go tshaba ebile kea go tlotla! O mohau ebile o molemo! Kea leboga Jeso! Ngiyabonga Baba!" he said.
When a troll alleged he is part of the group he laughed, "LOL, well this is silly. I pray for my blessings and I work hard. Simple math. As for things that involve snakes, bafethu, miss me," he wrote.
Read more:
Cassper Denies Any Illuminati Affiliations
Nota and Berita's marriage is on the rocks after the Afro-soul singer revealed that she has left him
. She said there have been numerous incidents that occurred that lead to her decision t leave. His comments on Mihlali were the final straw.
"I would like to, first of all. clear the air by being transparent to you all. I have been quiet because there are families involved in this situation. I am no longer married to Nhlamulo "Nota" Baloyi. I left our marital home on Thursday the 13 of January 2022. As it stands we are currently separated," she announced.
Berita then said she cannot babysit a grown man as his behaviour of late has been very troubling. "It's even difficult for my to follow after his every move. I simply cannot babysit a grown man."
She then apologised to Mihlali, who accepted her apology.
"Mihlali mntase uxolo. I apologize to you. I do not condone such things said by Nota to you. No woman should ever be objectified and ripped apart publicly or privately."
"Thank you for the tweet, I appreciate it. You honestly did not have to. His words and actions aren't a reflection of you."
Image credit: Instagram