Rea Gopane
has been trending today and it is once again for the wrong reasons. The YouTuber has taken aim at not only Mr. JazziQ but also
Bonang Matheba.
Read more:
Prince Kaybee To Sue YouTuber?
The podcaster who popularised the sentence, "Scoop told us," has birthed yet another one which says, "Ntsiki told us," when he spoke about Bonang's House Of BNG drama.
Mocking the entrepreneur, Rea Gopane downplayed Bonang's business acumen and said she is not as smart as she makes people think she is.
"She has all that energy for me...can you imagine," Rea said referencing the the legal battle he got embroiled in after he made his defamatory statement.
"Scoop told us that AKA is on coke, and Bonang is the one that got him into cocaine. Scoop told us that, bro, after the interview we had him right here at this place,"
Rea said at the time.
Part of his instructions from
Bonang's lawyers
was to not speak about Bonang but he has violated a few of those. This time, he went in hard and mocked her for the
House Of BNG scandal
she is currently in.
"She has all that energy for me but her but her paperwork and business is not even right, but you wanna flex to your fans," he said. "Bonang is not as smart as she pretends to be. All she is good at is the fan base she has, that attacks people," he alleged.
Rea even dragged Ntsiki Mazwai into this, one of the few women who questioned Bonang's involvement with House Of BNG saying she does not own it, but
she is just a marketing gimmick.
If you may recall, Ntsiki wrote this on her Twitter, "Believing Bonang owned the wine (House Of BNG) was like believing she owned Revlon....She is just the marketing gimmick to sell these products. Not the owner," Ntsiki said.
Rea said Ntsiki is a smart woman because she has been saying this and she has never been shy to point this out.
The podcaster even said Bonang makes her lawyers do stupid stuff like making sending police officers to his place. "Do the real work of securing the bag," he said.
"You running away from the big boys, she fooled everybody, she was going to vineyard and taking pictures saying "girls with vineyards", Bonang does not own a f*** vineyard," he mocked.
When his co-host Blvck Steph went deeper about the contracts with CSA, he said he is happy that Bonang is in this situation. "That's the perfect situation for me."
He then took jabs at her move to America and said she is stuck in New York because she was meant to start a podcast which still has not been created till this day. Regarding the R500 000 lawsuit, Rea said Bonang will not get a cent from him - EVER.
The podcast, Everything SA Music is currently receiving some attention after the allegations Rea made against JazziQ. "The entire entertainment industry looked passed the fact that JazziQ sacrificed Killer Kau and Mpura...for the betterment of his career. The day after they died, he went to Ghana..." then Blvck Steph added, "so you think the ritual was done there."
Read then continued and said, "I'm just saying, we re not reading between the lines...the sacrifice is right there and everybody missed it."
Watch the podcast below: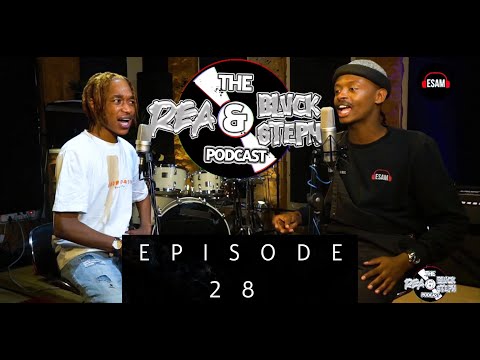 Read next: P
earl Thusi Parties With Bonang's BFF
Image credit: ANMG