Award-winning rapper
Cassper Nyovest
recently opened up about his love for the sport that is boxing. The
Bongimkosi
hitmaker revealed that he loves boxing just as much as loves making music and dancing.
Read More:
DJ Tira Blasts Fan For Touching His Private Part
Nyovest
also said that he is getting better by the day and cannot wait for his highly-anticipated fight with
AKA.
Referring to him as a small boy,
Cassper
said that he wants to teach
Kiernan
a lesson.
"
Yo!!! I really really love boxing!!! Like, I found something that I love just as much as rap and dance. I improve by the day and I can't wait to get in the ring with small boy. That's if he doesn't run. All that talk over the years is about to cost you a lotta pain boy. SIGN!!!"
The Supamega has not responded to Cassper's tweet directed at him and knowing the outspoken nature of AKA, we're under the impression that he hasn't seen the tweet yet. Over the last few days, Mega has been on the receiving end of much trolling from Nyovest and his fans. Just the other day, Tsibipians started a hashtag suggesting that AKA had signed to Cassper's label family tree.
SEE ALSO:
Ayanda Thabethe's New Man Revealed
The two have been going at one another about their highly anticipated fight, although official details have not been released. They have been teasing fans that it'll be worth the wait.
Chatting to Ebro in November on Apple Music, Kiernan assured his fans that he'll not loses and Cassper must stop running his mouth after the fight.
"Here's the best part about it for me is that next year in May. The best part for me is that whoever loses needs to shut up for life and that not going to be me. No sir"
Chatting to Slikour recently, Mufasa revealed that they'll not be making as much money as people think and for him, it's more about teaching AKA a lesson than anything else.
"
I was just on the phone with his manager about the date of the fight ... this is personal because everyone is demanding this and that. Everyone sees this big cheque on it which is not realistic in SA. It's a big idea when you think about it like, you could make R400m ... but the truth is it has to make sense. Everybody thinks we can make R10m each from making this thing but I don't see s making such ... what I want to do is fight regardless of the money. So, I'm on the phone with this dude and I'm like 'Bro, let's take whatever we're offered on the table and let's fight cos I'm tired of talking for so long."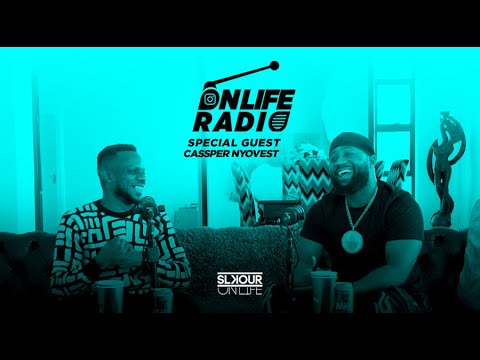 Main Picture Credit: Cassper Nyovest Instagram Account


Read Next:
Kamo Mphela Dubbed As The Best Rapper In SA