The story of Nkosi the petrol attendant began as a total feel-good story but things have quickly gone South after Shell (the garage he worked for) got their hands involved and the timeline is NOT HAPPY!
Nkosikho Mbele became an overnight legend earlier this week when he offered to pay for a woman's petrol who had forgotten her purse at home. He told the woman,
"Ma'am you can't run out of petrol on the N2. I'll throw in R100 and then you can just bring back my R100 whenever you are near again."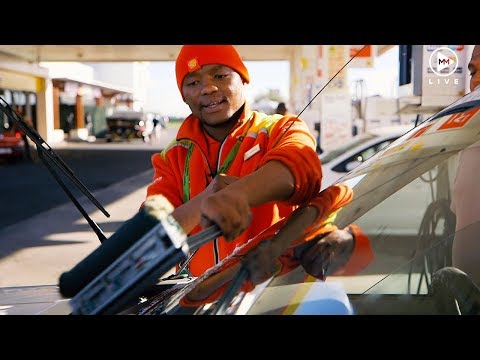 In return, the woman, Monet van Deventer, decided to raise a crowdfunding campaign on local fundraising site, Back A Buddy, in the hopes that she could raise R100,000 for Nkosi. Imagine her (and HIS) surprise when they got all the way to half a million Rands in donations! His life was about to change forever until...
Back A Buddy announced that, for his safety, the money would be fairly distributed to education funds to help his children in the future. They released a statement:
It gets worse... Shell South Africa, the owners of the garage that employs him, decided that it would be wonderful to match the donation... and give it to a charity of his choice. At that point, South African Twitter lost its mind and some of our biggest celebrities led the way in slamming the petrol station for using his name to raise PR sentiment without actually helping him.
Local musician and entrepreneur,
Tibz
was one of the first to openly slam Shell:
Lulo Cafe
also asked the petrol giants to seriously reconsider their decision...
Big Dawg DJ Fresh simply had his head in his hands...
In short: it was just a mess and you get the feeling that it's not going to get any better unless Shell does the right thing and pays the man!
This is probably the biggest brand scandal since the
Dove advert got the timeline shook earlier this year.

Main Image Credit: Twitter/@AJGMolyneaux