With a number of South Africans heading to Hollywood to make it big on the movie scene, it's no doubt that we're proving that SA talent is indeed among the best in the world. For Cape Town born model, actress and movie producer, Chelsea Leigh Macleod, she's fast becoming one of the most sought-after movie producers in Hollywood – at the tender age of 23. ZAlebs caught up with her to find out about her journey and what to expect from her bright future.
Starting out as a model, did you ever think you'd become an actress one day?
I knew that I wanted to be an actress the day that my school made me a Shepard in the preschool nativity play. I remember being very upset about not being a pretty angel. So I learned all the lines of the Shepard and the Angel. The angel took a while to say her lines so I said them for her. [Laughs] Clearly I had lots to learn about acting etiquette. I always wanted to act, perform and tell stories. Did I think it would happen? I didn't really think too much about it, I just practiced and continue to practice.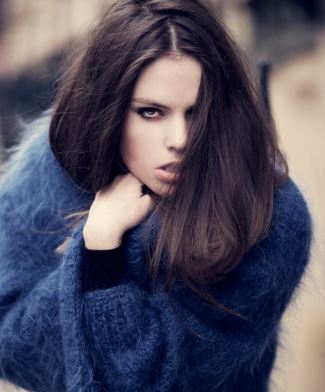 At what point in your modeling career, did the acting bug hit you?
I think I really started seriously thinking about acting when I booked my first feature film, Ein Familienschreck kommt selten allein (Family Fright). Nothing can replace that feeling. I remember the auditioning process and getting the script delivered. My modeling and acting careers grew simultaneously, but the moment I knew I wanted to act was when I was sitting on set of my first feature.
How tough is it to make it "big" in Hollywood?
Is it hard to get into stories that will be viewed by a larger audience? Yes absolutely, it's very tough, there is a lot of competition and everyone has a story to tell. You just have to remember and stand up for your stories, your truths and for the stories that you want to be a part of.
We've often heard SA-born actors having to change their accents to make it in Hollywood. Have you had to go through the same experience?
Yes absolutely, it makes sense. It is something that I work very hard at. I am still partaking in weekly sessions with a voice coach. It really is imperative. As an artist, you are limiting yourself greatly if you do not master the American accent.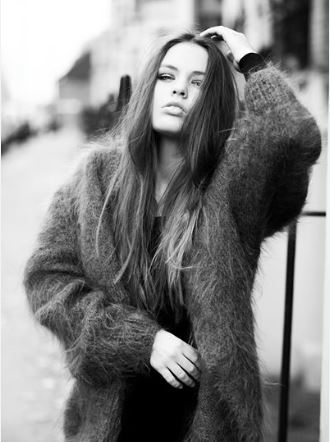 What does the rest of 2015 have in store for you?
Within my acting career, I aim to act in a number of shorts and independents this year.  I have a couple of artists speaking to me about potential projects, one of which will be shot in Bali, I would love to play a part in that production. I would love to work with Jean Barker (South African Director, One More Day), Shannon Kook- Chun (Degrassi, Conjuring) and I would kill to meet SA born, director, Neill Blomkomp. On the production side, along with my business partner, I would like to have the production company set up. We already have potential clients and investors. I want to start marketing to a niche market of young up and comings. I want to connect and collaborate with many more film makers, artists and storytellers all around the world.
You were based in Cape Town before leaving SA. Do you ever get homesick at all?
Yes all the time. I run after people on the streets who sound South African and I get super excited if I see a South African flag in someone's car. If you pass me and have a South African flag, I am the one waving at you. I keep in touch with all my South African friends and have lots of family still there, as well as in Zimbabwe.