There's nothing as exciting as the feeling of showing off your new tattoo - the fresh ink embedded on your body with a significant message behind it, is something most people love sharing.
One television personality who has shared her latest tattoo is the gorgeous Denise Zimba.
The TV personality shared her second tattoo with her followers recently, however, it was not the tattoo that had people talking, but it was the entire sensual image that had tongues either wagging or transformed into daggers that spewed hurtful words towards Denise.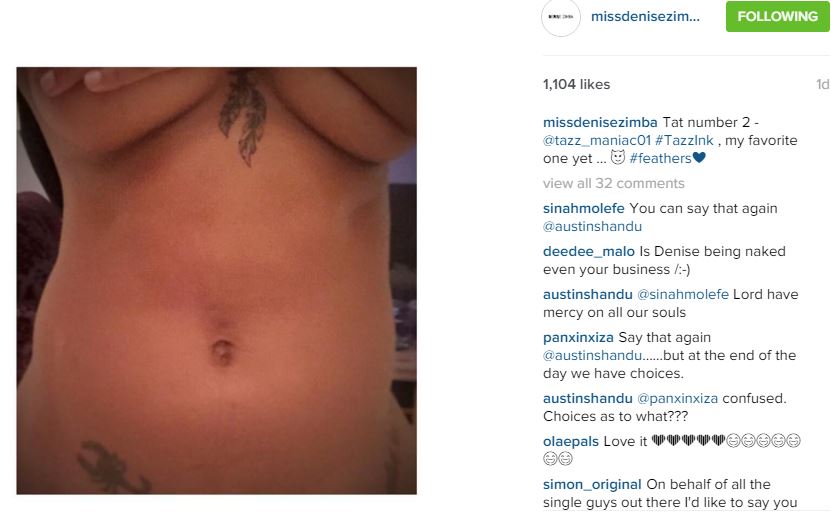 Followers of the television personality came to her defence, insisting that she can post whatever she wants as it is her Instagram page after all.
Denise Zimba also wasted no time in putting the haters in their place.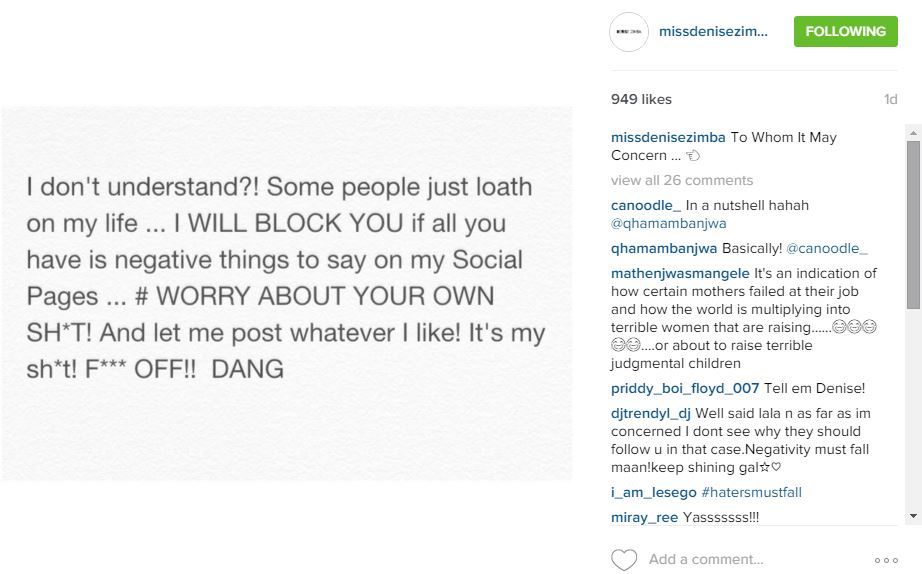 Yep, we think it's safe to say that the haters got served. Even though Denise Zimba is that type of person who is not fazed by people's opinion, just like all of us she also has a limit.
Image Credit: @DeniseZimba