Television presenter Jeannie D has received some flattering praise from smooth-talking Archbishop Emeritus Desmond Tutu.
The Top Travel presenter on Wednesday gushed about an upcoming meeting with renowned Archbishop Tutu, who she later revealed is quite the charmer.
"Today I have the greatest privilege of interviewing Archbishop Desmond Tutu. What an honor! feel so blessed and humbled #countyourblessings [sic]," she tweeted.
Jeannie D, whose real name is Jeannie De Gouveia , a few hours later shared some photos of her meeting with the 82-year-old Archbishop on Twitter, and also revealed that he flirted with her a little bit.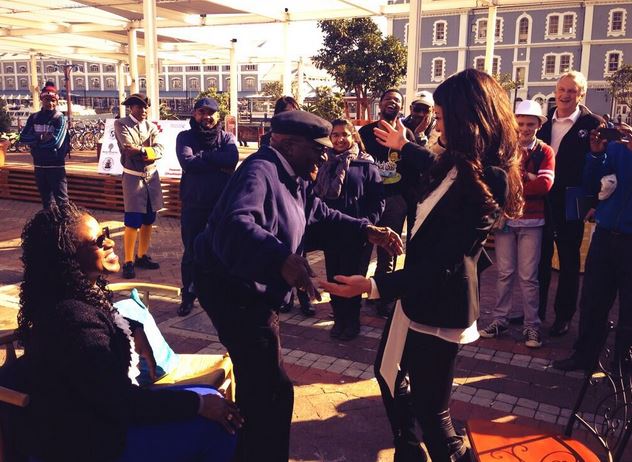 Tweeted Jeannie "I have no words. I love this man! Honoured to have had such a wonderful, deep, inspiring conversation with him."
Before adding: "Such a gentleman! He's so sweet! Said I was easy on the eye."
Credit image:  Twitter
Teamtalk