Sjoe! This has been a very spicy day on South African Twitter. Where is the chill, people? 
First it was DJ Zinhle with her apology playist dedicated to Bonang Matheba, and then Pearl Thusi threw shade at Bonang with her #AskAWoman Tweet. And just as we were thinking things were going back to normal, Euphonik has sworn at everyone who lambasted him on the social media platform.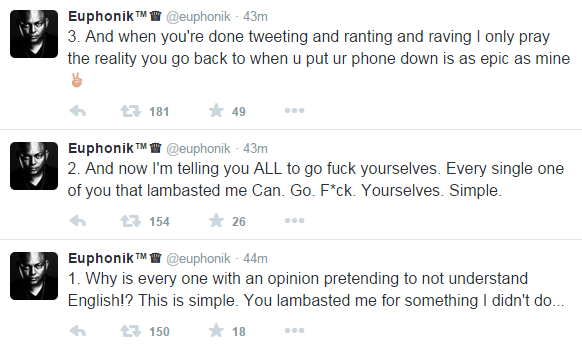 This day just keeps getting more and more interesting... 
Image credit: Instagram