Amidst
Mampintsha
's funeral at the International Convention Centre in Durban, DJ Tira receives a mystery call from a mystery lady while sitting next to his wife. Instead,
DJ Tira
attempts to hide the phone from his wife.
Read more:
"Get Out Of Your Comfort Zone"- DJ Tira Advises Babes Wodumo To Revive Her Career
Screenshots of
DJ Tira
's ignored phone calls from an unsaved number are making rounds on social media during
Mampintsha's funeral
. From the look on his face, the owner of
Afrotaintment
was caught between a hard place and a rock when his phone started ringing from an unsaved number.
"Tira makaphendule phone" wrote Why Ufike Late
Twitter detectives are already reaching out to the unsaved mystery lady's number while questioning her if she is the one that was calling
DJ Tira
. Some tweets have already picked up that the mystery number belongs to a certain Prophetess Mkhize.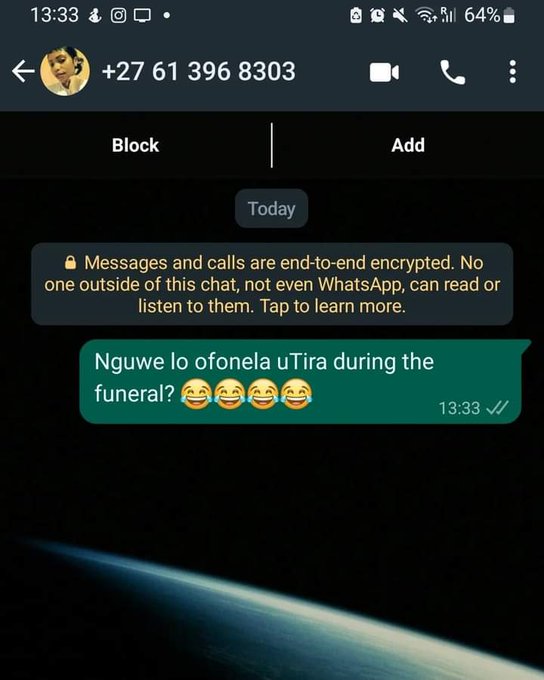 As certain tweeps have already picked up that the number belongs to a certain Prophetess Mkhize. Her WhatsApp profile 'about' message or some might regard as a profile message, a mystery message has taken scores of tweeps by surprise.


"Phatha makhandlela 2 amhlophe nomnikelo ka 200 uze sixasulule simo sakho ngokhlala se mdumezulu sgodi etshehlophe ngungaka nakala sukuma"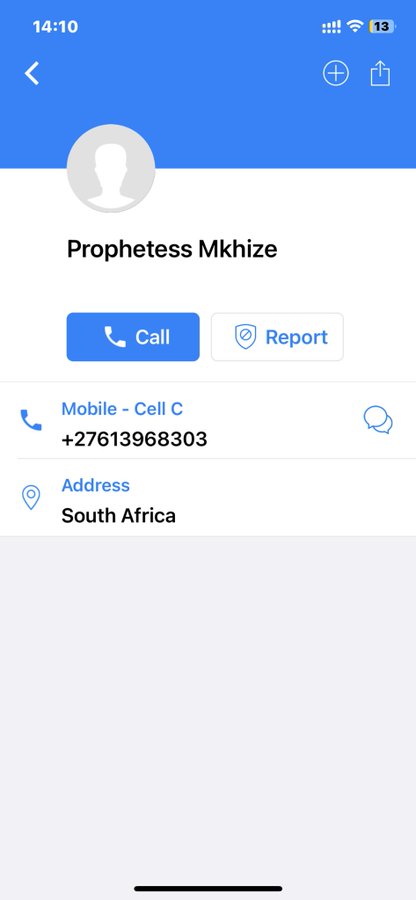 Tweeps are having a field day at
DJ Tira
's expense following the mystery call being ignored. One of the reason he could not answer was because he was still during the funeral. However, the other reason is that he is seated next to his wife,
Gugu Khathi
.
"I trust Tweeps with their investigation team" wrote Kgalalelo
"you guys are annoying" wrote Khetho Hlophe
"Another day to fight for my place in heaven." wrote Thabii
"Twitter people are deep maan yho hahahahaha" wrote Ndingu Sisi Ngoku
"I am definitely sure the one who's calling is" wrote Jamnandas
More than anything, what has raised eyebrows about this mystery phone call from an unsaved number is that the number belongs to a certain lady. What also has struck scores of tweeps is how the number is saved from the mystery lady's WhatsApp as Tiroza.
DJ Tira
have not dignified these screenshots from his mystery phone call that are already making rounds of social media.
Read more:
Halala! DJ Tira Ventures Into The Alcoholic Industry

Image Credit: ANMG