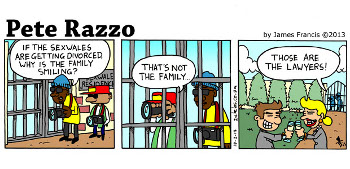 By now it's no secret that Human Settlements Minister Tokyo Sexwale and his estranged wife Judy are in the middle of a rather messy divorce...
Judy has claimed that she was physically and emotionally abused by her husband – claims which Tokyo has denied.
Over the weekend the Sunday Times newspaper reported that Judy has made some pretty steep demands on Tokyo. These include:
- A house worth no less than R70 million
- R3 million to furnish said house
- A brand new car worth no less than R1 million every five years
- R50 000 per month for each of their adult children
- Maintenance of R150 000 per month
All of this on top of equal division of their wealth!
Pete Razzo, ZAlebs paparazzi, was on the scene…