The Top 4 Idols contestants, who recently jetted off to the UK, returned to the Idols SA stage for another round of singing and splendour. Unfortunately, Sunday night's performances were very underwhelming. Could it be that their trip to the UK took a bit of the spark that the Top 4 had away, or are the nerves and fatigue getting to them?
The first round of performances consisted of duets, and first up were Mmatema and Rhema. We were not crazy about this performance, but one thing we were glad to see was Rhema letting loose a bit on stage. We're not taking anything away from Rhema's voice, but it's no secret that the guy is stiff on stage, so the little flirtatious moments he had with Mmatema showed us a side of him we'd never seen before.
Then there was Siphelele and Karabo's duet performance, by far one of the best song choices we've seen on the show to date. The two gentlemen sang Lloyd Cele and Loyiso Bala's Thando, and even though Siphelele slipped up a bit on his words at one point in the song, they both handled it very well.
The two were smart in choosing this song as it had the ladies eating out of the palm of their hands, even though some felt as though the song was Karabo's and Siphelele was just the backing vocalist.
Honestly this sounds like Karabo's song and Siphelele is his backing vocalist #IdolsSA

— Miss Lelo (@MsLeloB) November 8, 2015
@TelkomZA karabo killd it n hs control wow, so does sphe tho for me he felt more lyk a backup singer than a duet

— Shaoza_Offline (@Shaoza_Offline) November 8, 2015
@TelkomZA Karabo nailed that duet

— CSPicnic2015 (@uZyphoNguNtondo) November 8, 2015
Speaking about Karabo, this round of the competition was definitely his, and his solo performance of Al Green's Stay Together was performed well. Karabo made the song his own and delivered the song with great care.
My goodness Karabo has an incredible voice, rich and full like i-gravy ye Sunday Lunch. #IdolsSA

— Wasanga Mehana (@Wasanga_Mayhem) November 1, 2015
Rhema's performances of Miguel's Adore and The Jackson 5's I Want You Back were ok performances. The unfortunate mishap of him forgetting his words in the I Want You Back song made things even more difficult for him. 
His slip up did not go down well with the judges. Unathi found it unacceptable that he forgot his words at this crucial time of the competition. We were not disappointed in him for forgetting his words because things like that do happen, but we were disappointed in his energy levels when it came to the I Want You Back performance. 
What we wanted from Rhema was a little something like this.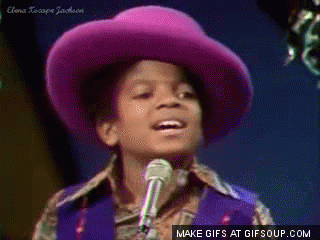 But instead we saw a performance that seemed like he was not having fun at all.
However, someone who was having fun with both of her solo performances was Mmatema, who sang Chaka Khan's Every Woman and Mafikizolo's Happiness, a very daring song choice might we add, but we think she handled both songs quite well. However, Randall and Unathi were not impressed with Mmatema's Every Woman performance, the two judges felt like Mmatema didn't handle the song with grandeur and poise. Randall thought it was a Karaoke perfromance.
That comment had us like: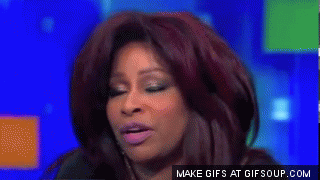 But then again, they are the judges and they know what they're talking about. So who will make it to the Top 2 round of the competition this week? Only your votes can decide that, so keep voting for your next Idol, people!
Also keep a look out for our interview with Siphelele later on.