The "Monarch" creator
went on Twitter on Saturday, 29 August 2020, and wasted no time going to the usual subs directed at trolls. Why you may ask? Here is a quick rundown at what went down in the never ending saga between "exes," depending on who you ask, Sjava and Lady Zamar.
Sjava releases a statement finally sharing his side of the story of the problematic and tumultuous relationship between him and Lady Zamar on Wednesday, 26 August 2020. The move might have been to seek the endorsement of the public as he was scheduled to release his first project under his newly created record and management company, 1020 Cartel. Or it could have been to finally set him free by bearing it all. Who knows?
Read more:
Sjava Issues Statement Regarding Ongoing Rape Case
But Lady Zamar then followed his viral confessional video, with her own surprise confessional on Thursday, 27 August 2020. Her video might have been to make sure that whatever sympathy he ended with his video was derailed by her surprise and since deleted Instagram live video. Or, the star could have just wanted to set the record straight. Again, who knows?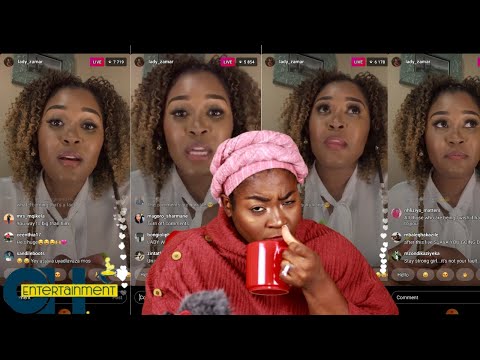 The one certainty about her alleged video that many did agree on is that the video did provide room for more questions than resolutions. So it is no surprise that when she did come back to Twitter tweeps were ready to troll with hashtags like, I Stand With Sjava, and "Asika Khlowa," loosely translated meaning that "we have not forgotten" about her alleged sexual assault, rape and emotional abuse allegations.


So after maintaining a professional stance which focused on endorsing positive posts about her, it seems that Lady Zamar finally snapped as he went back to her old Twitter ways. Sis' started throwing subs which were directed at trolls calling her a liar. While she did not name names, or explicitly go into what tweets like "Answer to only what builds you," could be referring too. Many tweeps understood the shade gave it back with just as much shade it was directed them with.
Lady Zamar has since tried to get back to spreading love and positivity with her tweets from Sunday, 30 August 2020. But trolls have managed to continue dragging her and making sure she does not forget her situation-ship with Sjava.

Image credit: Instagram @lady_zamar