One headline that will be dominating all entertainment news this morning is that hot model, Lee-Ann Liebenberg, has finally revealed that she'll be expecting her second child with husband, Nicky van der Walt.
Liebenberg posted these baby bump Instagram photos on twitter earlier on today whilst on her vacation in St. Tropez.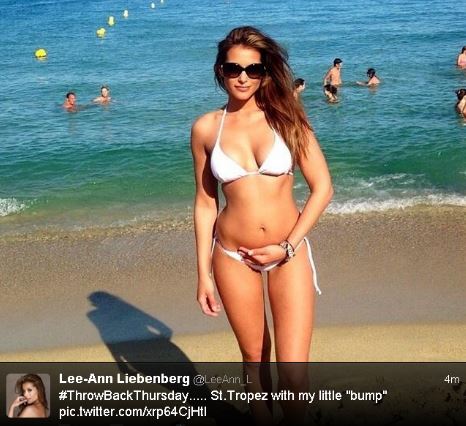 Congratulations to the both parents for the second time around! We are very confident that the baby will be just as beautiful as the first - taking after the parents!