We usually see many of our celebrities inked up with tattoos on certain portions of their body. Some of these celebrities are either following the trend of having a tattoo for the sake of just having one, whilst others have a much deeper meaning behind their body art.
One person who really put thought into his tattoo is vocalist Lloyd Cele, who recently headed off to the tattoo parlour for beautiful art-sleeve (an elongated arm-tattoo) consisting of an image of a lion.
Not just a decoration on his arm, Lloyd gave us a detailed explanation behind the artwork and what it meant to him as a man: "The lion represents who I am, I'm brave, I'm a leader, I'm not afraid to take on challenges and I am courageous. When I set my mind to do something, I do it. This is what the lion represents to me. Spiritually the lion represents the God that I serve - The lion of the tribe of Judah, Judah meaning praise which is also a relation to music, something that I'm very passionate about."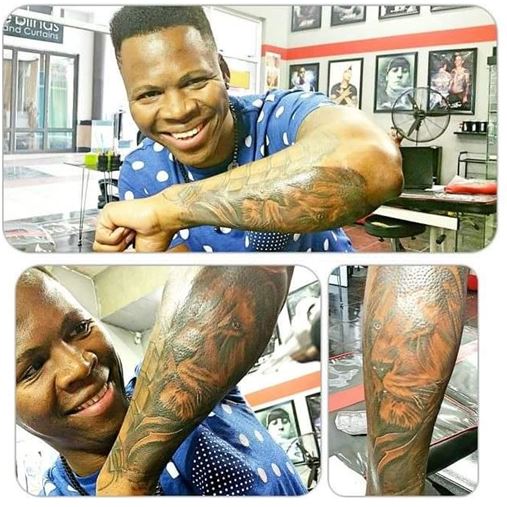 Lloyd Cele is currently doing live performances for the leading international production of Let's Get it on - The Life and Music of Marvin Gaye at the Joburg Theatre.