The first time we met Lulu Dikana was last year during her younger sister's (Zonke) Give and Take live DVD recording at the Lyric theatre. Humble and low-key, Lulu sat in our row of seats greeting and hugging everyone who approached her. During each and every song Lulu, like the supportive older sister she was, jumped, sang and cheered her little sister on. If you were at the performance and thought that you were Zonke's ultimate number 1 fan, Lulu's unwavering support that night would've made you think twice about that.
Like everyone, the news of Lulu's untimely passing sent shock and sadness through our bodies. Reading through her timeline didn't make things easier either. As we read her thoughts nearing the last days of her life one could tell how excited she was for her Skyroom Live performance that was set to take place this Friday.  It really looked like she was ready to give that performance her all.
More than anything, Lulu was a sister first and a musician second, as she could be always seen cheering on Zonke. Whatever Zonke achieved big or small you heard it first from Lulu. 
From magazine covers....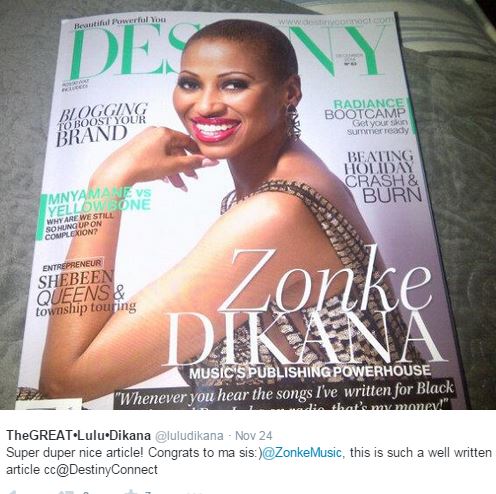 ...to her little sisters' latest ride, Lulu was there celebrating alongside her younger sibling.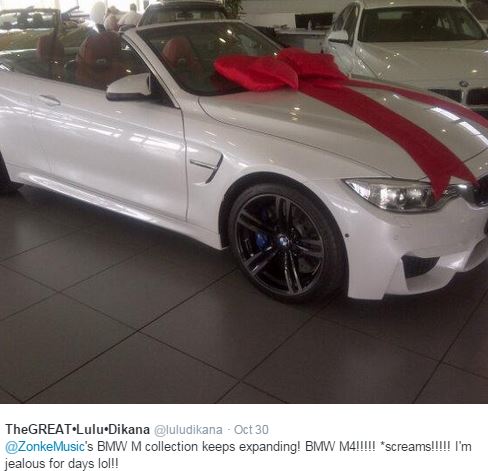 Even when Zonke felt as though she was the most boring person in the room, Lulu would assure her otherwise.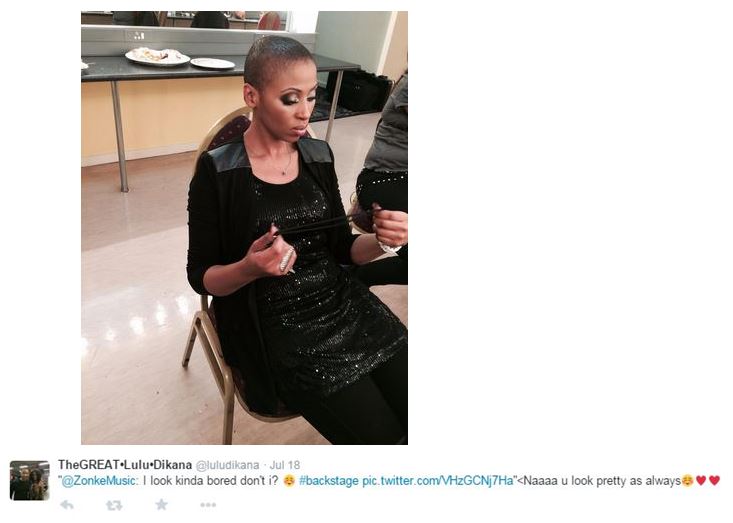 May you rest in peace Lulu thank you for your talents and always being that number one fan and supportive sister. Like your album title you came to love and have undoubtedly left us with great music to spread love with.
RIP LULU DIKANE