In the midst of Mzansi and the rest of the world freaking out over the threat of
coronavirus
, it's refreshing to find something else to talk about on the Twitter streets...
Lasizwe
has been doing the most to entertain us with his
light-heared humour on Cory V in his YouTube videos
, that have since gone viral. He's since teased a new video featuring a 'special guest' -
Mihlali
!
The ZAlebs and close friends collaborated on a comedy skit uploaded this week titled; 'When your best friend passes on'.
If you haven't yet seen it, watch it below;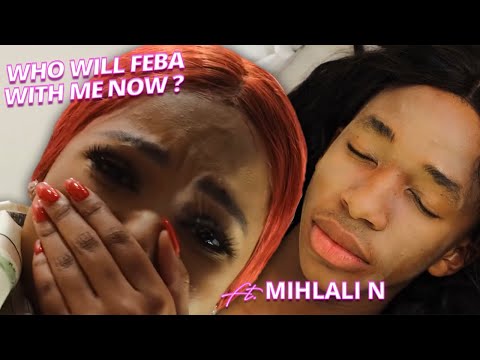 It's the first time we've seen Mihlali take on any form of acting, and it's safe to say that not everyone was convinced that she should take up this new career path...
For the most part, the video and Mihlali's acting skills were widely praised;
However, there were some critics who thought Mihlali had 'dropped her standard' by agreeing to star in the skit.
They also thought she did a pretty crappy job at it too;
Eish! Do you think Mihlali should stick to her 'day job'? Or should she switch it up and try new things?
Image credit: YouTube