Has a celebrity ever been talked about as much as Miley Cyrus has been in the last month or so? If there is, it's difficult to remember who, or when, such is the nature of the popstar's infamy at the moment. She is arguably the biggest popstar on the planet, not by virtue of any superior talent, but by her (currently) unmatched ability to grab headline after headline after headline. From twerking, to more twerking, to THAT VMA Performance, Miley has been doing everything to be noticed. Just when it seemed that she could not take it any further, she has.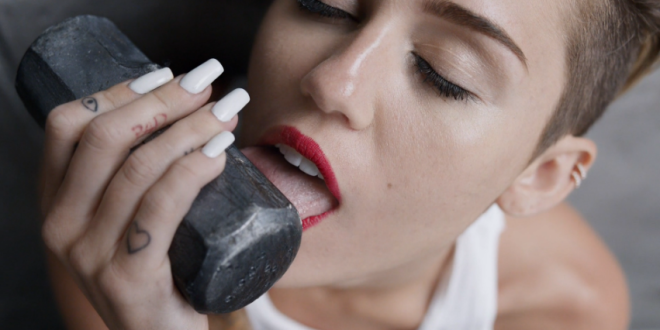 Her new music video for her single, Wrecking Ball, features a fully NUDE Miley Cyrus swinging on a wrecking ball. At other intervals she's seen having a little too much fun with a sledge hammer as well. Between all of this, Miley actually sings a decent song with some emotion in it- but nobody will care about that.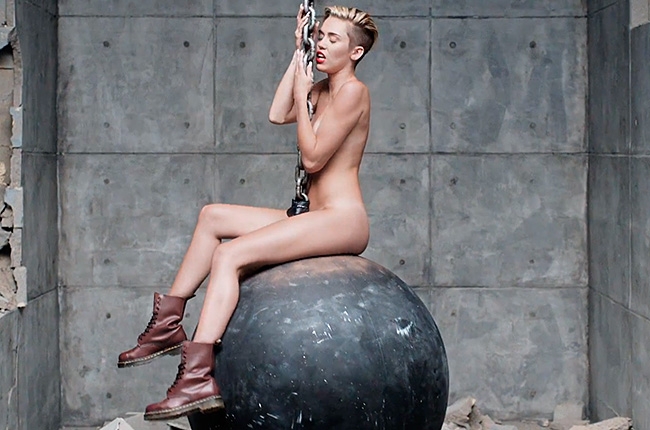 It's all about the nudity, it's all about the scandal with Miley. She wants people talking; and she's got that. The video has amassed an incredible 11million views in 18 hours (And still counting) Not only does she have her fanbase in the palm of her hand; she's got the entire world nestled there gentle as she twerks her way to stardom. 
However, there has to be a point when even Miley herself thinks "I've gone too far." For many, the Wrecking Ball video is that point. As if the VMA performance wasn't wild and attention grabbing enough, this video is the furthest in a series of too many lines crossed. We're not sure if anybody has the guts to come in and have a word, but it might be wise to come in before its too late.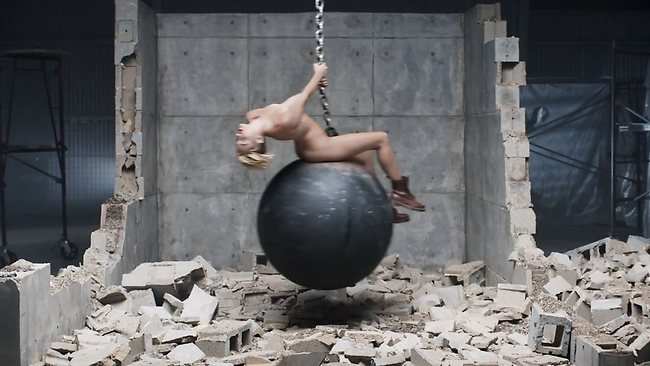 There is also another side to the arguement; isn't this the point of fame and celebrity? To do anything and everything to get people talking. Lady Gaga was a master of it for a good few years and it seems as if Miley has taken the baton from Mother Monster and is not so much running with it as she is sprinting at full tilt. 
Fun Fact: In the time that we were drafting this article, Miley Cyrus' music video for wrecking ball jumped from 11 million views to 14 million views (It took about 45 minutes to draft this article!) You can watch the video for yourself, but be warned: It is not to everybody's taste. And that's putting it mildly! 
Don't forget to follow us on Twitter and Follow us on Facebook.