When
Minnie Dlamini
showed which side she lies on, during the whole
celebrities vs Podcast And Chill With MacG saga
, she made an "enemy" out of MacG. The now father of two did mention that he does not care about any of the ZAlebs in Mzansi because they were and still are against him and he built his podcast from scratch without their help. So best believe when things go south for them, he would not shed a single tear.
Read more:
Slik Talk Attacks Minnie's Failed Marriage
Minnie Dlamini is still the most talked about celebrity this week as she
announced that her marriage of four years reached its demise
. She and her soon-to-be ex-husband Quinton Jones have reportedly lived a year apart from one another while "co-parenting" - for a lack of a better word - Netha.
The team was speaking about Slik Talk's return saying he made a few valid points in his
YouTube episode about Minnie Dlamini's divorce.
This presented an opportunity for the team to say a few words about Minnie and her marriage, and it was not pretty.
Sol Phenduka agreed with
Slik Talk
and said he made a few valid points about Minnie and MacG agreed with him.
Sol Phenduka said, Minnie married a man who was well-off and they did love each other but it just did not work out. He then took it back to the time when Minnie attacked Podcast And Chill when they interviewed Jub Jub, telling them to do better and said she could not finish the episode. "Well the podcast is not the only thing you could not finish," said Sol. MacG then said, "in fact the podcast lasted longer than her marriage," they all laughed.
Then MacG said nobody in their right mind would marry an IT girl, like Minnie because he thinks these women are only focused on the bag.
Read more:
Tweeps Mop The Floor With Minnie Dlamini

Just to take you back to what
Slik Talk
said about Minnie, this is what Slik Talk said.
"I want to talk about how Minnie Dlamini divorces a simp and secures the bag. Minnie Dlamini, everybody knew that you were not going to last in that marriage.

"Everybody knew that you were not going to make it in that marriage. Minnie Dlamini, you have all the qualities of a returned soldier. Minnie Umdlalile. Not Minnie Dlamini, Minnie umdlalile - you finessed the guy.

"That's what happened, you secure the bag and you finessed him. See Minnie Dlamini, you bet on the wrong horse. This man is the perfect guy on paper, he has money, his light-skinned and tall."
"This man could not give Minnie Dlamini the attention that she wants. The power couple vibe. He could not meet that requirement.
"This man is a shy beta male who doesn't have the balls to speak on camera. Let's be factual, he does not have the balls to speak on camera, and his shy. Nobody knows what he sounds like and nobody has ever heard him speak and Nobody even knows his real name.
"See Minnie Dlamini comes from the era of the It-Girls and that is a very lonely era. We see them, the Pearl Thusi's the Bonang's of this world. All of them are lonely, all of them are single because they come from an era where they were put on this pedestal and every guy has to meet that pedestal. Boity is with that light-skinned guy and we all know that is not going to last."
He then added Minnie's exes such as Cassper and Khune are not looking at her the same anymore.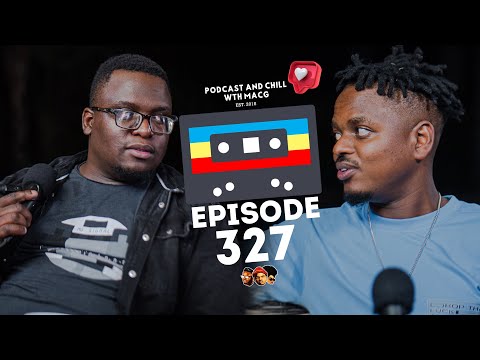 Read next:
Slik Talk Throws Minnie Dlamini Under The Bus

Image credit: ANMG