Following multiple controversial episodes, there has been mounting backlash against
Podcast and Chill with MacG
. And after a long silence, he finally came out to tell his detractors that he is going nowhere, no matter how loudly they complain about him.
Speaking on the latest episode of his podcast, he went on an epic rant to complain about cancel culture, and he had some strong words. He told all those complaining that they have no right to be going on about how much they hate his show when nobody forced them to listen.
"If you don't like what we're saying, don't tune in. There are people that like it" he said. "If it's not for you, leave it."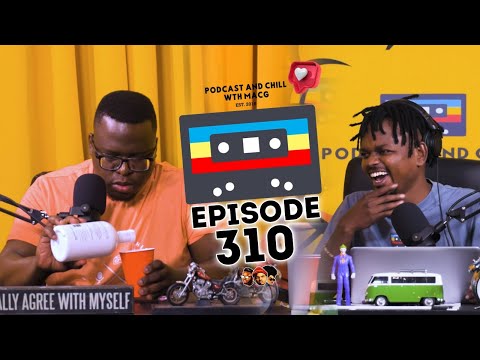 "They have so much sh*t to say when they want us to be canceled, but when we are doing good things, nobody knows this platform."
The podcaster and his cohosts also came for feminists and other activists who have been calling the platform misogynistic. He especially came after
Minnie Dlamini
who called the podcast degrading to women, and that it should not be allowed to go on.
Read more:
Tweeps Mop The Floor With Minnie Dlamini
"How would it be if I tweeted that Soccer Zone is presented in a very archaic manner and should be presented by a man who knows more about sports."
He defended his platform saying that Podcast and Chill is all about authenticity. He provides a platform for celebrities to speak their truth, and the podcast cannot be held responsible for what comes out during an interview.
He further dragged the female celebrities who have been the most vocal about his cancellation now and in the past, including Minnie and
Thando 'Thabooty' Thabethe
. "
These 'it girls' always say the same stuff every time they want us cancelled, and it's because they have the most to hide. They don't want such a platform to exist because they know they will get exposed
".
MacG went on to say that only "real" women feel comfortable going on his podcast, because they stand for something and are not afraid to go against the grain, even if Black Twitter disagrees with them. He mentioned
Khanyi Mbau
and
Zodwa Wabantu
as prime examples of such "real women", and they have both been on his show before.
The podcaster had a lot of vitriol for many people, and we understand why. He expressed a lot of disappointment at Black Twitter for apparently abusing the power they have. "Black Twitter is making politicians shake, but instead of doing good, they want to burn things down, and to destroy people's bag." He also called Black Twitter a toxic place where nobody is allowed to have an opinion of their own.
The podcast then left an open invitation for all those female celebrities who have been calling for his cancellation, to come to the show and speak their truth too. He specified that haters should realise that he is providing employment for over thirty people, and they need to stop hating on a platform that is doing so much good for the country in the middle of a pandemic.

The podcast team has sworn that they will never censor their platform or change how they speak on there, and they owe loyalty only to Chillers. Unless Chillers decide to unsubscribe and stop watching the show, they are going nowhere.