Ntsiki Mazwai
seems to be in her element
when she is trending
.It might be safe to say that she is at the best when sees her name on the trends list rather than when she is not. As such, given the amount of work she has put in to diversify her brand-
It never ceases to be a point of wonder why she still cannot let go of the negativity and focus on growing these new ventures.
Read more:
It's Ntsiki Mazwai Vs. Tall A$$ Mo Over Lerato Moloi
This comes as Mazwai took the time to revisit her experience during Comedy Central's Roast of Somizi Mhlongo, which should have been the roast of Mamiya, if we are all being honest. However, instead of going at the person who delivered some of the most scorching jokes directed at her. Mazwai was on brand when she attacked actress, businesswoman and now producer, Nomzamo Mbatha in a series of tweets suggesting that Mbatha is "evil?"
The Roast of Ntsiki Mazwai
Back in 2018, Comedy Central hosted its third South African roast. This time in the hot seat was now even more controversial
media personality and businessman Somizi Mhlongo
. Featuring a mix-match panel including the likes Gareth Cliff, Nomzamo Mbatha, Fikile Mbalula, DJ Fresh, Ntsiki Mazwai and Skhumba as the roast master. What many believed would have been the roast of the draw card for the live event, it actually turned out to be the roast of Ntsiki Mazwai.
All the members of the panel had fun taking turns tearing into Mazwai. First, being funny as it could be said it was somewhat deserved. It eventually took a sour turn as it seemed relentlessly and mercilessly just how many jokes, shade and drags each member of the panel could direct at Mazwai.
Arguably the most damaging of the various panels who took digs at Mazwai has to be roast master Skhumba. From body shaming Mazwai as an alleged hairy, unkempt lover who is better suited as a sneaky link, to direct shots taken at her as a person. Like Ntsiki, by the time Skhumba was done with her, we were also calling for him to move on because,
wow!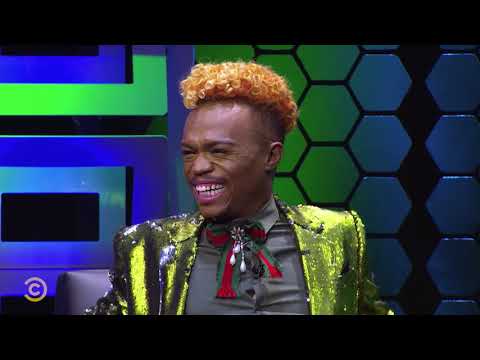 "Evil walks ka confidence": Ntsiki on Nomzamo Mbatha
In light of Skhumba's set, Nomzamo Mbatha's set is mild from the viewer's experience as it has been confirmed that the sets are edited for television. This is as the only matter we see touched on is the alleged cropping of Mazwai from pictures with her alleged more accomplished and brilliant sisters. Watch it below: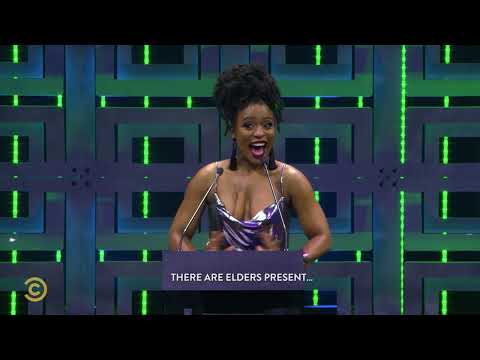 As such, it came as a surprise when Mazwai took to Twitter to allege that her former manager at the time shared personal information about her with Mbatha to use for her set. But it was Mazwai's last sentence of the tweet which raised an eyebrow. This is as Mazwai, in true Gogo Maweni style, seemed to curse or ill-wish misfortune on Mbatha.
Seemingly feeding into the gallery, she would then continue to describe either her manager or Mbatha as evil depending on how you interpret the tweet in question.
Again, we ask, how are these tweets by a self-proclaimed Pan-Africanist feminist meant to be female solidarity, or it is all just for giggles and trendings?