Initially, the poet and bead maker had opted to keep her silent following the news of the assassination of the rapper. However,
it did not take long for her to jump on the troll-train as she then proceeded to highlight his toxic and abusive relationship
with his late customary wife, Anele "Nellie" Tembe.
But it was soon discovered that her antics coincidentally coincided with her promotional trail ahead of
the release of her own YouTube-based podcast Moya
.
It seemed that Mazwai was strategic to use the backlash and coverage she would gain from tweeting on the AKA matter to drive traffic to her channel.
This a fact which has seemingly failed to happen as the premiere episode currently sits with just over 1.8k views and counting in the three days since its availability.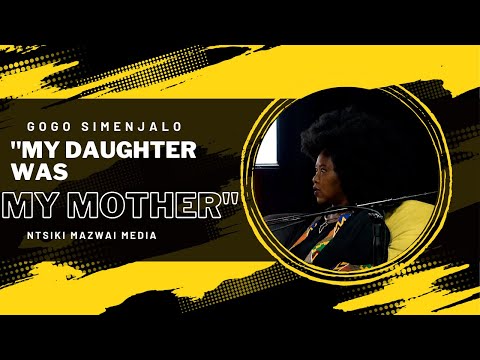 But now it seems that she has found another trend to harp on in order to drive traffic to her podcast. This time she used OnlyFans as her tool.

Ntsiki Mazwai is not starting creating an OnlyFans account


Ahead of beginning the promotional trail for the second episode of her YouTube-based podcast
Moya,
Ntsiki had attempted to drive engagement on her Twitter account by suggesting that she was starting an OnlyFans account.
Knowing how thirsty Mazwai is to trend before making any announcement, it was safe to assume that this was just another tactic by the poet to grab attention. However, a publication made the mistake of running with the tweet as fact. Moreover, using the comments by men who were dragging Ntsiki as the premise of their story.


As such, Ntsiki was quick to share the story in question and assert that she has never had any intentions of starting an OnlyFans account. Moreover, she then suggested like the same manner in which DJ Fresh and Euphonik treated her, that she was planning to sue the publication for defamation of character.
If you have forgotten, Ntsiki has had to part with a lot of money after supporting gender-based-violence activist Nampree over her allegations that DJ Fresh and Euphonik had date-rapped her by drugging her, and her waking to discover that she had bruising to her genital.


Mazwai had to pay big money, as it was
reported
at the time:
When DJ Fresh guest hosted Podcast and Chill this past Monday, 30 January 2023. He provided an update on the legal proceedings by confirming that the matter was closed. Moreover, DJ Fresh confirmed they had the case and Mazwai and Lebyane were liable to pay for his and Euphonik's legal fees after losing the court case.

It did not take long for Ntsiki to have the matter get back to her, and for her to take to the blue app to state why she had to pay over R200k to DJ Fresh after losing. In what seemed to be confirmation of DJ Fresh's stance on Mazwai allegedly being a femi-nazi; meant to describe women who weaponise the feminist movement.

Ntsiki Mazwai lost High Court case to DJ Fresh & Euphonik,ordered to pay R400k for defamation

Also slapped with a similar fine after losing her case against Fresh. The court also ordered her to pay R200k on legal fees#MmeliKhumalo #vusimaR5 Sosha Linda Sibiya #NationalShutdown pic.twitter.com/xngSvZ3635

— YaseBlock B 🇸🇿 (@ThisIsColbert) January 30, 2023
Image credit: ZAlebs