If the couples that came to #OPW foresaw how their weddings would unfold, chances are some wouldn't want to feature on the show or some would ask for more time to get their planning right.
This week's couple, Nonhlanhla, 25, and Siyabonga, 28, planned their wedding and, unfortunately, some things hit a snag. We are not sure whether to blame the economical groom's habits or the couple just lacked the intuition to choose people who are competent?
The groom was all about saving every cent available. He made sure that not only do they hire a tent and chairs, but they also hire every outfit which would be worn for the occasion. including the wedding dress. We won't necessarily classify him as a cheapskate, but the man kind of had a point. Why buy things that you will only wear once and then afterwards they just hang in the wardrobe?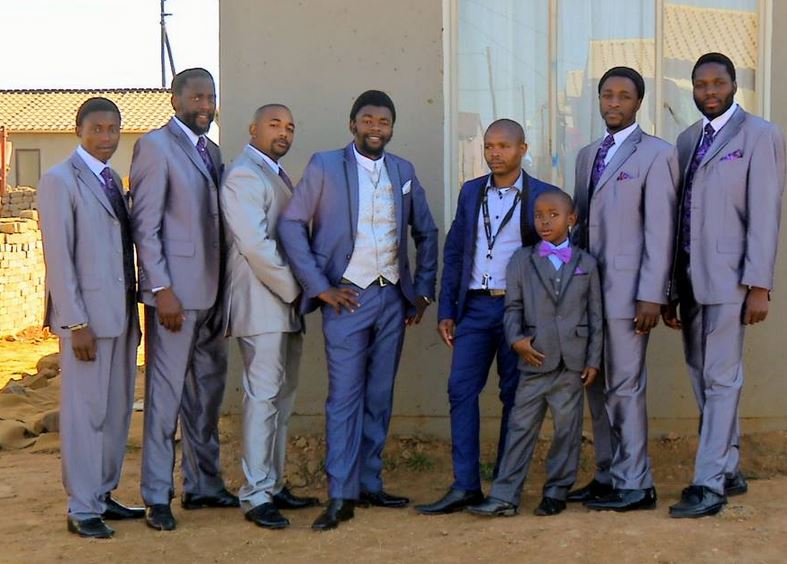 Before getting into the wrong things, let's start with what we liked about this wedding. Nhlanhla's gown was too generic for us but because she was happy and smiling in her dress, we concluded that it was beautiful.
Nothing beats a happy bride. But we are a bit concerned. Nhlanhla has a child and she insisted on wearing a veil because the groom is the father of the child? Okay, what are we missing? We think people still need to be given a crash course on the significance of a veil.
Nhlanhla's bridesmaids looked awful in that purple. Why do people still choose purple as a colour theme? Jesus, please intervene. The suits weren't any different they were all shiny.
It's clear KK from Muvhango has negatively inspired a lot of men out there. All we can do is pray they eventually catch a glimpse of Suits and get an idea how a man should look like in a suit.
Now this is what killed the wedding. The reception was an utter mess, there weren't enough chairs and tables, people had to dish out from the floor like kids when playing house in the backyard, the fruit cake which also looked like a blast from the past wasn't assembled properly and it sat right in front of the bride and groom's face, hiding them from viewing their guests.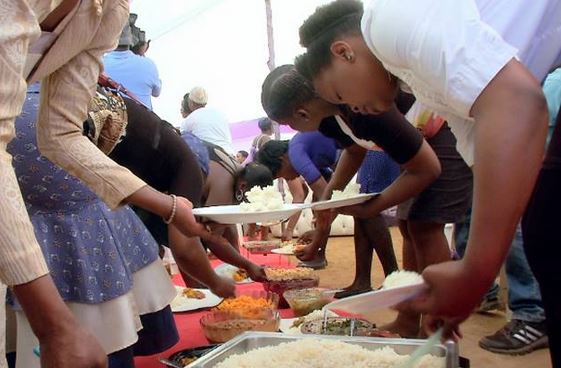 We were also angry on Nhlanhla's behalf. That catering woman is under no circumstances to be approached even if her services are pro bono. Her poor service delivery really got to Nhlanhla, some people even joked that it was some sort of sabotage.
The event co-ordinator must BRING BACK THE MONEY!!! #OPW pic.twitter.com/ddubRGflU3

— IG: @__Senz (@__Senz) September 13, 2015
With all those mishaps, at least the couple had something good going for them. Their traditional ceremony was beautiful.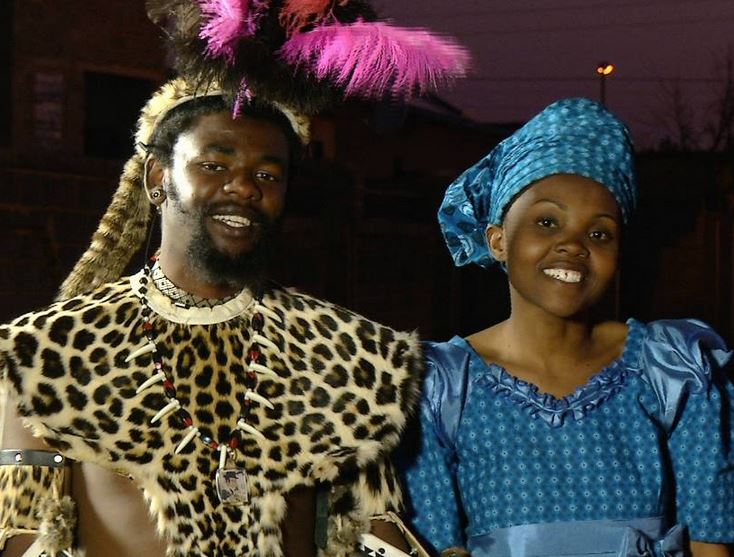 It's just heart-warming to see people coming on TV and embracing their beliefs, culture, and religion. Fancy isn't the only thing beautiful, but simplicity also has its winning elements. And that's how the traditional ceremony was, simple and captivating.
If it weren't for the dreadful colour, shiny suits, and the shabby catering, this wedding would have been perfect. We will score it a six for the efforts placed.