The red carpet is generally home to glitz, glam and one or two major talking topics and at the Channel O African Music Video Awards we got ALL of that and then some! Amanda and Cassper Nyovest's kiss has to be one of the major talking points but there's no denying that Pam Andrew's rather, erm, revealing outfit is another one. 
In recent times, we've seen celebrities take the value of their looks/bodies to a whole other level and last night, at the Channel O African Music Video Awards, Pam Andrews took the baton and raced off to the finish line. I call it the finish line because Pam shut it down (Kevin Hart Voice) 
Just have have a look at some of the pictures below!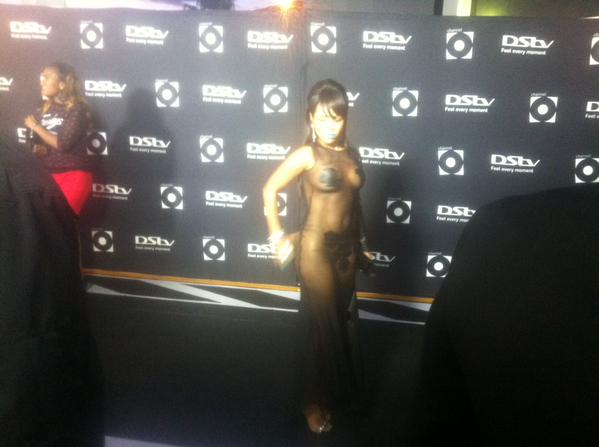 Twitter is STILL buzzing over this outfit right now, with most people praising Pam's choice of attire. I will admit that I'm not exactly the king of fashion so I can't laud her too much for the design. However, if the goal of being a celebrity is ensuring people talk about you, then Pam Andrews has managed to achieve it with great success. 
We're not new to the idea of Pam Andrews showing off her sexy bod; anybody who follows her on Instagram will know that she's never shy to provide some daily eye candy. Last night was the next level but hey, if you're trending on Twitter for over 12 hours we have to bow our heads and respect your hustle. 
Good on you Pam!
(Title Image via @RealGoodies on Twitter)