Ukhozi FM's motivational speaker, Pastor Zondo has found himself in some ratchet shenanigans.
Yesterday afternoon, and even now, social media went crazy as a sexual video of what appears to be a naked Pastor Zondo hit the internet. The video itself has since been taken down by YouTube due to the nude contents of the video (UPDATE: We have a version you can watch here!)
There's a fuzzy image of what has been alleged to be Pastor Zondo making its rounds on the internet. Though we haven't seen the video, Zondo is seen to be walking back and forth whilst playing with his male genitals.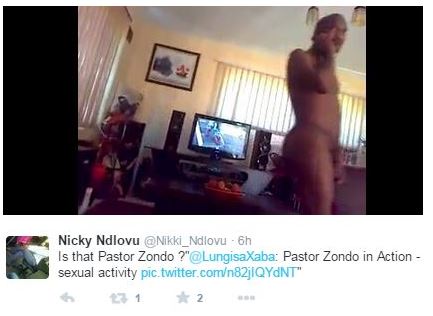 However, it seems like this video might not be as legit as many might think:


And then you get the Daily Sun... Was this front page necessary?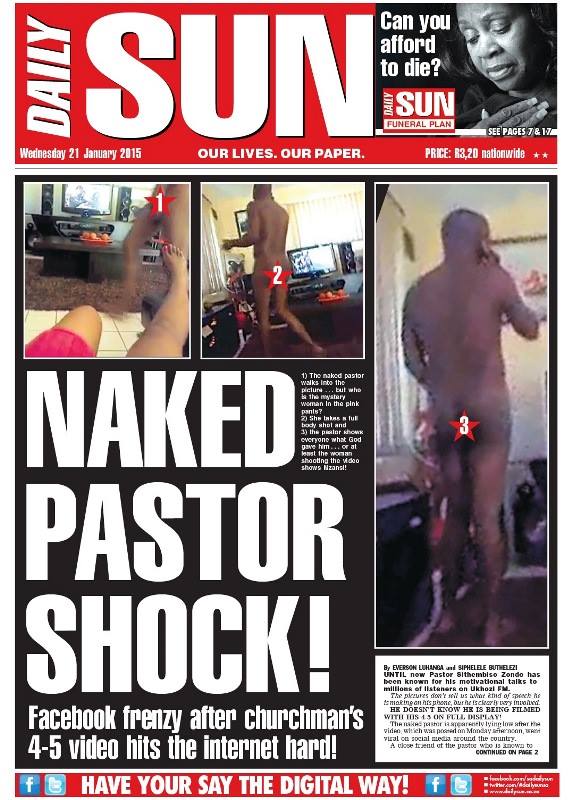 Isn't a grown man allowed to enjoy some free time while naked? Come on guys!
See Also: DA Leader defends Pastor Zondo 
This is one of many, in a line of controversies that have followed Pastor Zondo. Remember his tiff with Linda 'Mr Magic' Sibiya over money? Or the rumours about his love for prostitutes?  
Speaking to the New Age, SABC Spokesperson Kaizer Kganyago confirmed that Ukhozi FM were aware of the video making it's rounds on social media. "We have seen the video and we are regarding the matter as a personal one for now," said Kganyago.
 
Kganyago added that the matter is currently being investigated by the station.