We can't think of any celebrity who throws shade better than Pearl Thusi in South Africa. Seriously, Pearl has no competition in that department.
The TV and radio personality made headlines earlier this week after Bonang Matheba finally broke her silence on their drama. Pearl has made it clear that she and Bonang don't get along and has also given reasons for their feud.
However, Bonang doesn't seem bothered, if her response to a fan is anything to go by. 
@EllaStemela @pearlthusi thats like an old pair of leather shoes that I don't even know when or where I bought. SOO tired. Time 4 new ones 😌

— Bonang B* Matheba (@bonang_m) January 18, 2016
Hmmm... did that comment hurt Pearl's feelings? We don't think so. Instead, the mother of one didn't entertain the response. When a fan asked about what she thinks about "Queen B's" shade, Pearl made it clear that Beyonce is the only Queen B she recognises. 
Fast forward to Wednesday afternoon, and Pearl showed us that she's not done... She tweeted a picture of some nappies.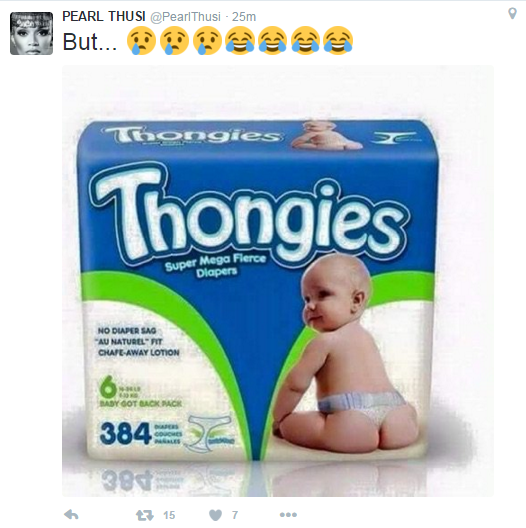 We know we're not the only ones who noticed that "Super Mega". FYI - AKA refers to himself as the Super Mega. Hmmm... what is Pearl trying to say here?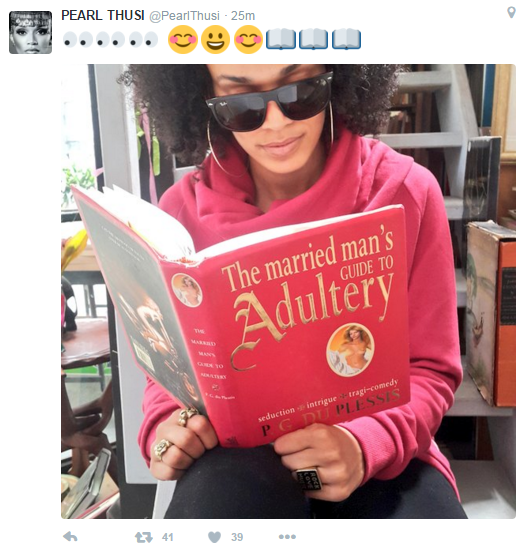 And that book? We wonder what that's all about. Well, we kinda know what she is hinting at, but we aren't going to be the ones to say it!
Grab your popcorn, everyone. This is far from over...
Image credit: Instagram