Proverb is the latest star to slam Drum magazine.
The Idols SA host and rapper appeared on the cover of the latest issue of the magazine with his wife, Onalerona. The mag alleged that Pro had left his wife, and he was quoted as saying: "I am ready to walk away".
This comes after the cheating scandal which involved his wife and a rich businessman.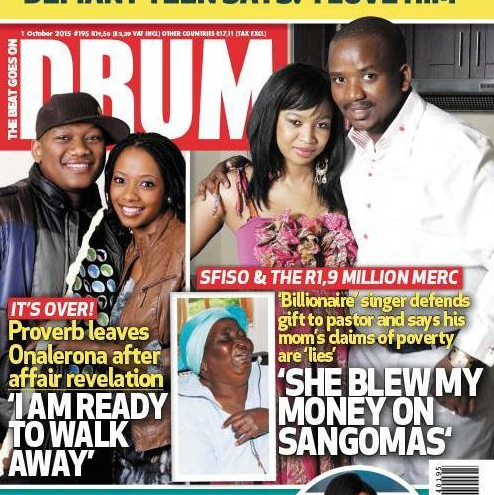 Proverb took to social networks to put Drum on blast, claiming that they fabricated the story. He wrote: "I refused to give @DrumMagazine or any publication for that matter an interview. The article they've written is fabricated & an outright lie.." 
Image credit: Instagram