If anyone that has watched popular hip-hop based podcast that is hosted on YouTube, the "Popcast, then
Scoop Makhathini
's latest tweet on Ambitiouz Records will leave you floored. The "Popcast" was initially co-hosted by Ms Cosmo, DJ Vigilante, DJ Speedsta and Scoop Makhathini. But recently DJ Speedsta announced his departure from the podcast, and the trio has since published one episode with the previous week's episode delayed with no word on the delay of the episode.
DJ Sppedsta's departure was met with a lot of mixed emotions because of the reason that the DJ and "Live AMP" co-host's reasoning. DJ Speedsta stated that he was leaving the podcast because of the push back he was receiving from his industry contemporaries over his commentary on the show. The decision to leave the show was surprising because of Speedsta's initial nonchalance about the backlash he received for his abrasive statements and zero-fux opinions.
Read next:
Prince Kaybee Weighs In On DJ Speedsta Leaving His Podcast
But it seems that contradictory statements run in the "Popcast" family considering the turn-around Scoop Makhathini on Ambitiouz Entertainment. In multiple episodes of the show, Scoop has dragged the controversial record label for filth. The hip-hop commentator and respected figure in the space has not only called out Ambitiouz Records, but has actually sworn at the record label over their split from artists like Emtee, Fifi Cooper, A-Reece. And he did not hold back his tongue when Sjava's departure was rumored to be just as messy as the aforementioned.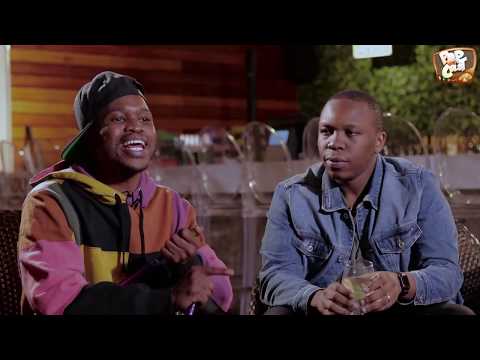 But in his latest tweet, Scoop in his signature caps style of writing tweets; "To Ambitouz Entertainment, I know we have had some problems in the past but I am no hater. This tweet is me saying you guys are the best talent finders in this country hands down."


He then shouts out the only group to have stayed and flourish under their tenure with Ambitiouz Records, Blaq Diamond. The duo have even partnered with the record label to establish a record label that they run called Umuthi Records. The duo have not had anything negative to say about the record label to date

So many tweeps were confused by the tweet by Scoop Makhathini showering the record company with adoration. Some went on the comments section to inquire about the turn-around or simply just echoed his own words dragging the label back to him.


Image credit: Instagram @theonlyscoopmakhathini