Just when fans thought that their uproar was going to give
Sol Phenduka
more air time, little did they know that it's back to regular programming. Since the duo started out as the new
hosts of Kaya 959 Breakfast
, they had tongues wagging when listeners sensed an imbalance between the two of them.
Read more
: Explosive Letter To Kaya 959
Dineo Ranaka and Sol
had beauty vlogger
Mihlali Ndamase as their guest
and as usual, fans noticed how Sol Phenduka hardly got anything across. Dineo was running the show and this set listeners off once again.
Even Ntsiki Mazwai who defended Dineo in the past, noticed how much Sol is sidelined saying "it's not nice to watch."
Read more:
Kaya 959 Breaks Silence On The Backlash Dineo Received
In a recent interview on
Nkululeko n Cultr
podcast, Sol Phenduka finally broke his silence on the matter and explained why people would most likely hear Dineo's voice and less of his.
"Yes. She is the main anchor," he said when asked about the structure of the show.
"No… it's my show and hers," he answered to Nkululeko's next question.
Sol then went on to explain how his voice would sound like it's on the back burner, "On air, you probably most times hear Dineo's voice last before going into a sports break or my voice if I say something and we feel like the link is complete. She is the main anchor and I am the co-anchor."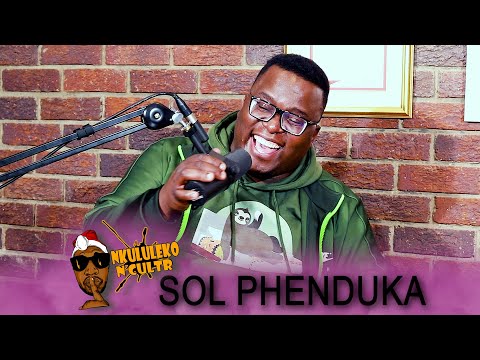 This comes after listeners wrote an explosive letter to the radio station calling out Dineo Ranaka for running the show and leaving Sol Phenduka.
"We write to you as listeners of Kaya 959 to express our concerns as we have been frequently observing and listening to the unacceptable and toxic behaviour of Dineo Ranaka."
"Even if it's your first time listening to Dineo and Sol on the show, one can simply stipulate who's trying to outsmart or overpower the other one. All the time Sol speaks, he's been cut off. That's very disrespectful and such toxic behaviour will not by any means be accepted on this immaculate platform that Sol is adding major value on," the letter continues.
"Dineo Ranaka is great and we are not here to cancel nor bash her, we also appreciate her skills. But most of us are there because of Sol, therefore as much as we are there for him, we want to hear Sol Phenduka equally as Dineo speaks on the radio. All we are asking is more airtime to converse on the show with us listeners without Dineo taking the spotlight and invading whenever Sol speaks," the letter continues.
Kaya however refuted what social media users were saying about Dineo, "The structure of 959 Breakfast is that Dineo Ranaka is the main anchor and Sol Phenduka is the co-host and traffic reporter," Kaya 959 MD Sibondile Mtyali said in a press statement.
"We are aware that a female lead anchor on a breakfast show is unusual in the SA radio landscape, but we have full confidence in both Dineo and Sol's talent and their ability to navigate the dynamics of the show."
Image credit: Instagram