Tema Sibopedi (Isidingo actress) launched a WeChat service called GoBeauty on the 7th of May, a service which offers convenience regarding beauty needs.
ZAlebs was invited to the event and if there's one thing we learned from this launch is that Tema and her Isidingo character, salon owner 'Lerato' share a common interest in everything that has to do with beautification.
We learned this after she spoke about the challenges and demands of being in the beauty industry especially when she has other commitments like her acting career.:
 "Sometimes the one thing that holds you from getting a beauty treatment is a busy schedule. I think that this is a great application and it's going to help me keep to my demand and control, help keep my demand of time by getting the treatment that I want when I want it". said Tema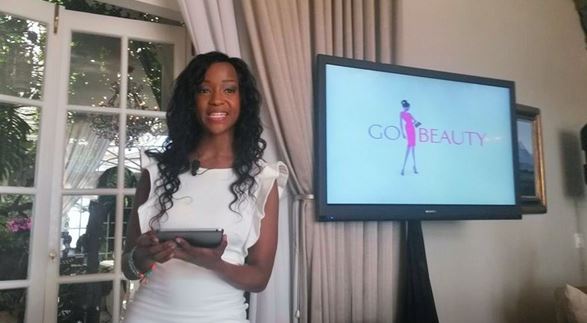 The diva (by her own admission) is, in fact, a professional make-up artist and the launch of this the app will also help customers connect with her in a much easier and convenient way.
Sebopedi told us that the app is convenient for all your last minute events or dinner dates when time isn't on your side. She told us that the app helps connect people to the nearest beauty spas and treatments around their area for any last minute crunch.