But many were initially surprised when Mazwai responded to calls to collaborate with spiritual singer-songwriter,
Msaki
.
Thandiswa Mazwai and Msaki beefing?
Thandiswa Mazwai, who
knows how to banter with her followers on Twitter
, recently showcased her playful side on the
blue app.
This came off the back of her response to one of many tweeps who asked that she could collaborate with Msaki on her new music.
Mazwai then responded to the post suggesting that she does not like Msaki and considers her to be her "least favourite person" in the world. Of course, Mazwai went on to tag Msaki in order for her to know what she said.
But the following day, Msaki finally saw the post and joined in on the laughter.
Once Msaki was in on the joke, Mazwai could actually have fun with her following as she would use a video of her and Msaki together laughing to assert that she was merely joking.
But there seemed to have been other followers who did not get the joke and threatened to delete her entire catalogue as they labelled Mazwai an "anti-lover." Jokingly, Mazwai responded to ensure that the follower does not take such drastic measures to boycott her "anti-love" movement.
Thandiswa on Msaki
While it is clear that Msaki and Mazwai are friends. It seems that the two spiritually led musicians are more than just industry friends. This is based on sentiments recently shared by Mawzai on what it has meant to have Msaki as a friend and collaborator with similar "callings" in music.
Specifically, this was during her podcast appearance on DJ Sbu's House of Sankofa podcast. Speaking to DJ Sbu and Paul "Rubeboy Paul" Mnisi, Mazwai not only described Msaki as her friend but an integral member of her musical team. Moreover, when speaking about their friendship she explained that:
"She has become one of the sisters that are there for me, supporting me." Adding that, "Yeah, I love her, I love Msaki."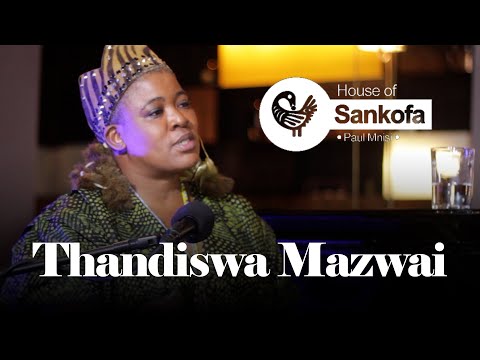 So with that said, it does seem that music lovers might experience some kind of Thandiswa Mazwai meets Msaki collaboration in the future.

Image credit: Instagram