His latest prank show on MTV, titled You got got, has been causing quite a bit of comedic stir in the entertainment industry. Tol A$$ Mo, who is always down for a good time of pranking people, spoke to ZAlebs about his new show and the values he hopes it will add to the local entertainment industry.
Tol A$$ Mo first added that his experience as the presenter of You got got has been one great ride so far.
"It's been extremely awesome, man. All the cool random stuff I've ever wanted to do, I get a chance to do now, with a nice little budget there I can go all out. It's an absolute honour to be doing this show because it's a true element of who I am."
Considering that You got got is a prank show that captures people out of their element, we asked Tol A$$ Mo if he thinks South Africans take themselves too seriously, and if this show is the perfect remedy for us to laugh at ourselves at times.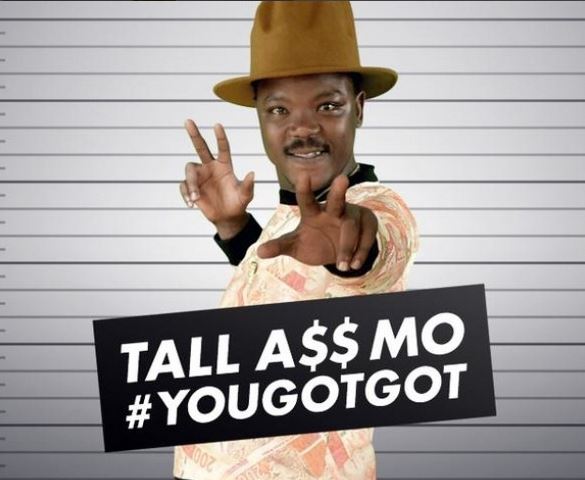 "We do take ourselves too seriously, so with this show it's good to see that we can take the chance to lighten up. Let's just have fun, prank each other and make the country laugh because everyone is so serious and everyone has become so used to that random old school, dull, boring black faced paintings of Leon Schuster pranks. So it's about time we show what the real modern South African is like, we're fun, more energetic and active, that's who we are," he said. 
The comedian added that they're planning on doing even more seasons in the future and revealed that they're even thinking of doing a You got got movie.
"We're planning on doing as many seasons as we can, but right now the first season has been so successful, I highly doubt that MTV wouldn't want to give us a second season. We're even thinking of taking things further and do a You got got movie, we want to take it to the next level and make it even more fun and dope."
You got got has pranked celebrities such as Khanyi Mbau, Bonang, Minnie Dlamini, and Ifani. Plus there's still more to come!
Image Credit: Instagram