From Car Guard to writing and touring with Zahara, to having a successful single "Mount Everst" ft: AKA – Singer/songwriter Tresor is ready to exclusively share the upcoming debut album titled VII featuring Beatenberg, The Soil and Khuli Chana.
On the 21st of May the Congolese born musician gave the media a taste on what's on offer with his debut album. The private listening session which was held at Universal Music in Rosebank, saw a selected few enjoy the sounds of Tresor.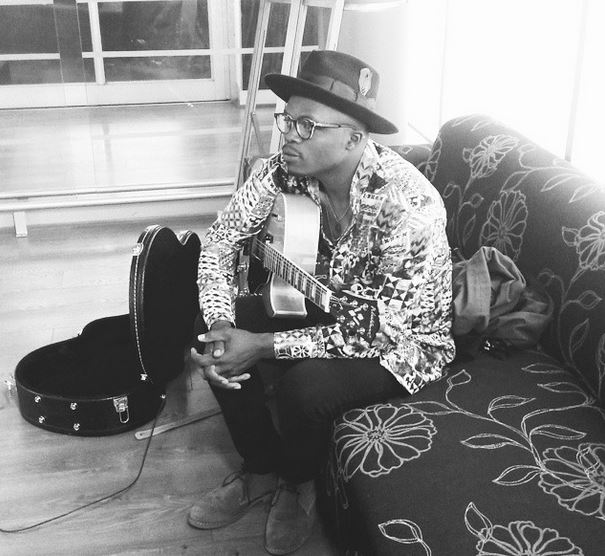 Amongst the guests on the night were musicians, Wanda Baloyi, Chad Saaiman, DJ Shimza and rapper – JR.
During the listening session, Tresor took us on a musical journey about his childhood growing up in a small town in the Democratic Republic of Congo. He also spoke fondly about his late parents and how they've continuously inspired him to follow his dreams even though they're no longer with him.
Tresor sang a heartfelt song titled Elizabeth which is dedicated to his mother. He also sang his top single Mount Everest:
"Basically the title of the song comes from my 7-year journey, I came from Congo to South Africa and worked as a car guard in Durban and it's been such an amazing journey for me. For all these years, I've just had such amazing people who not only believed in me but also believed in my dreams and vision. It was definitely not easy, but I'm grateful that now I'm able to present to people my first album."  
Tresor left South Africa for a while and returned to his home country of Congo, upon his return he mentioned how he was so inspired by the people and life back home that he collaborated with Beatenberg lead singer Matthew to create the song that we now know as Zambezi.
"The first time I heard Beatenberg was during the time Pluto had been released, I found out that the group was working with an acquaintance of mines. I then informed my acquaintance that I really wanted to work with Beatenberg, fast forward to a few months later I went to Cape Town & immediately went into the studio with Matthew. The vibe in studio between us was really amazing and within 24 hours we came up with two songs one of those songs is Zambezi. The way I would describe this song is an African fusion of two artists."
Tresor continued to bless us with a number of songs from his VII album which is set to  be released in July.
Keep a look out for our video of this exclusive listening session from songwriter and vocalist - Tresor