Those One Direction boys are true hustlers when it comes to music production. It almost seems like they are weary of becoming, oh I don't know, boring? As a result they make sure that a moment does not go by without them releasing new music. If they're not releasing, they're touring and vice versa. Yesterday, the Irish quintet celebrated the release of their fourth studio album, called Four. 
Right now, before I do anything else, I have to seriously praise One Direction for their incredible creativity. Creating a captivating and clever album title is an incredibly difficult task but 1D nailed it by choosing to name their fourth album Four. Really, I'd never have thought of that- hats off lads. 
More worrying than their lack of creativity is the absence of one of the members, Zayn Malik. The band made an appearance on US breakfast show, the Today Show but they did so without the mildly controversial Zayn. When asked where he was, the band responded to Today Show host, Matt Lauer by informing him that Zayn was ill with a stomach bug. The US TV star responded by asking, "There have been rumours of substance abuse, what's going on?"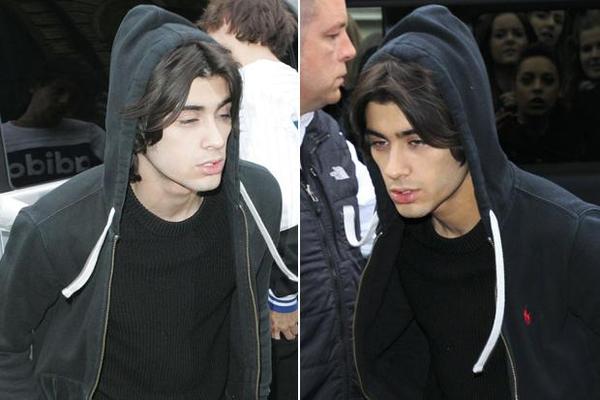 Zayn Malik: Drugs or stomach bug? 
First of all, this was news to me and I tried my best to suppress laughter as the puzzled band members tried to formulate a response, but eventually Liam stepped up and responded by saying, "No, he's just got a stomach bug. He's okay. He's just at home. He just needs to rest. He's okay.""
Live television! That sounds rough, but if Matt Lauer wanted to make a few new enemies he definitely managed to do it; One Direction fans are absolutely LIVID right now. A quick look on Social Media will show you some of the fiery responses. 
But guys, have you seen pictures of Zayn lately? He doesn't appear to be in the finest condition, and the Today Show stint isn't the first big event he's missed. When One Direction were accepting their EMAs last week, Zayn was nowhere to be seen. Either he's very ill-prone or there's something happening behind the scenes that we don't know about.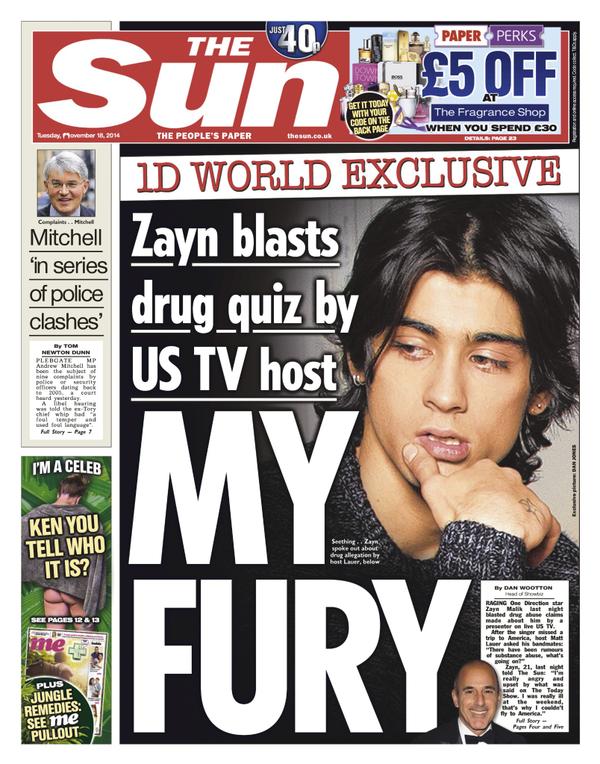 Zayn himself has responded to Matt Lauer's live Inquisition. 
"I'm really angry and upset by what was said on The Today Show. I was really ill at the weekend. That's why I couldn't fly to America"
This is a tough one to call, what are you thinking?