2019 looked like it would be the year that
Zodwa Wabantu
would end up tying the knot. Lobola was paid for, venues were booked and invites were prepared before she and
Ntobeko Linda called off their wedding at the 11th hour
. Zodwa has since moved on from the failed romance and has even claimed that she no longer wants to get married. However, that doesn't mean that she doesn't want anybody else to get to walk down the aisle.
Realising that she was not going to use her custom-designed wedding gown anymore, Zodwa took to social media in 2019 to announce that she would be giving away her dress to one lucky lady who was about to walk down the aisle.
Zodwa explained at the time
, "I want someone else to experience it because I couldn't live my dream. I don't want to sell it because I know it will make someone happy. If you're thin, my designer will alter the dress to fit you, and if you're thicker than me, the designer will still make means for the dress to fit,"
However, in a recent update, the provocative dancer revealed that she was still looking for someone to take the garment off her hands. She revealed that although one man declared his interest, she was still looking for other ladies to reach out to her. She said to
Sunday Sun
, "I haven't had candidates coming forward, except for one guy who wanted to surprise his woman. It's very sweet of him. I'll have to give it to him if anyone doesn't come through soon."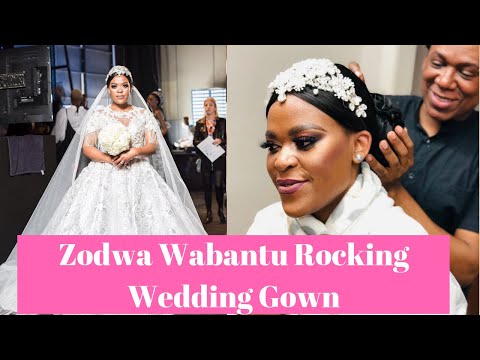 Reflecting on the only day she got to wear it, the businesswoman said, "It's a beautiful dress and I know a lot of people saw it when I rocked it on the runway. So imagine yourself in it. I'm not putting pressure on anyone to get married."
Do you know anybody who is getting married soon? This wedding dress might be perfect for them!

Image Credit: www.instagram.com